1st Kick Off meeting of the SmartCommUnity project in Ljubljana
Virtual Meeting & Physical Meeting
First image
Title
1st Kick Off meeting of the SmartCommUnity project in Ljubljana
Date
18 Jan 2023 - 19 Jan 2023
Organiser
University of Ljubljana
Rural and mountain areas suffer from depopulation and economic decline due to a lack of (public) services and digital infrastructure and skills. Digitalisation represents a major opportunity for these regions to increase their attractiveness as places to work and live, compared to urban centres. SmartCommUnity aims to create a transnational community to change both the practices and perceptions of smart rural areas. In close cooperation with the European Strategy for the Alpine Region (EUSALP), the project partners will facilitate capacity building of rural areas, promote existing digital tools and solutions and develop innovative and interactive digital tools to foster the "smart transition" of Alpine areas, taking into account community and sustainability aspects.
The 1st SmartCommUnity meeting
will take place at the Faculty of electrical engineering in Ljubljana, on the 18th and 19th of January 2023.
The meeting will address the activities of the project, in particular the "smart community concept" and his metodology for c
reating a Sustainable Smart Rural Futures


03 - 04 Oct 2023
Partner meeting AMETHyST
Project: AMETHyST
AURA-EE and Energy Agency South Tyrol – CasaClima are happy to host you in Innsbruck in October 2023
43164
1
2023-10-03
2023-10-04
00:00:00
23:59:59
||
|project|
72
47.2620678
11.3960506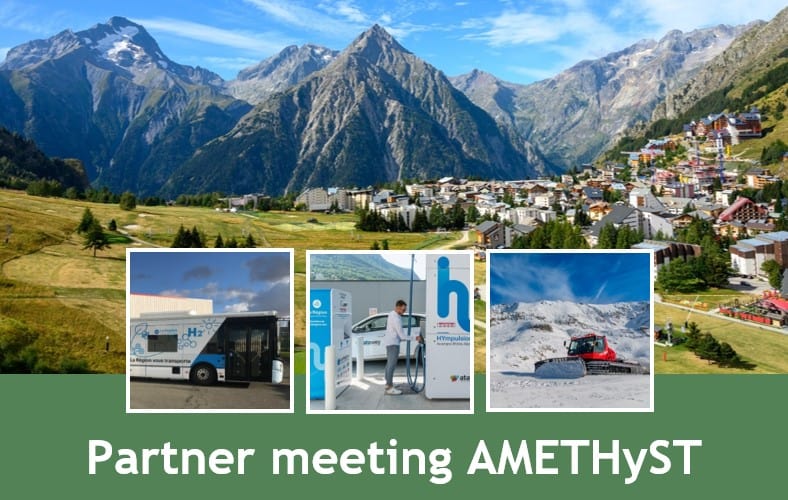 04 Oct 2023
"Save the date" The first site visit and exchange opportunity in Innsbruck
Project: AMETHyST
AMETHyST PPs are organising a series of best practice visits to local hydrogen initiatives.
43209
1
2023-10-04
2023-10-04
00:00:00
23:59:59
||
|project|
72
47.2620678
11.3960506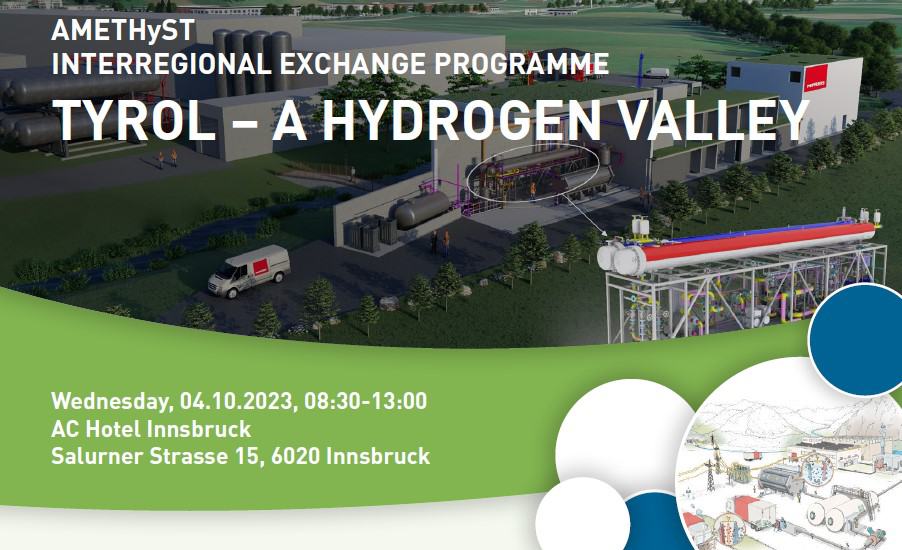 05 - 06 Oct 2023
Digital Alps Conference
Project: SmartCommUnity
The Digital Alps Conference is a major event of the Macro regional strategy for the Alpine area EU
43710
2023-10-05
2023-10-06
14:00:00
12:00:59
||
|project|
45.8327056
6.8651706