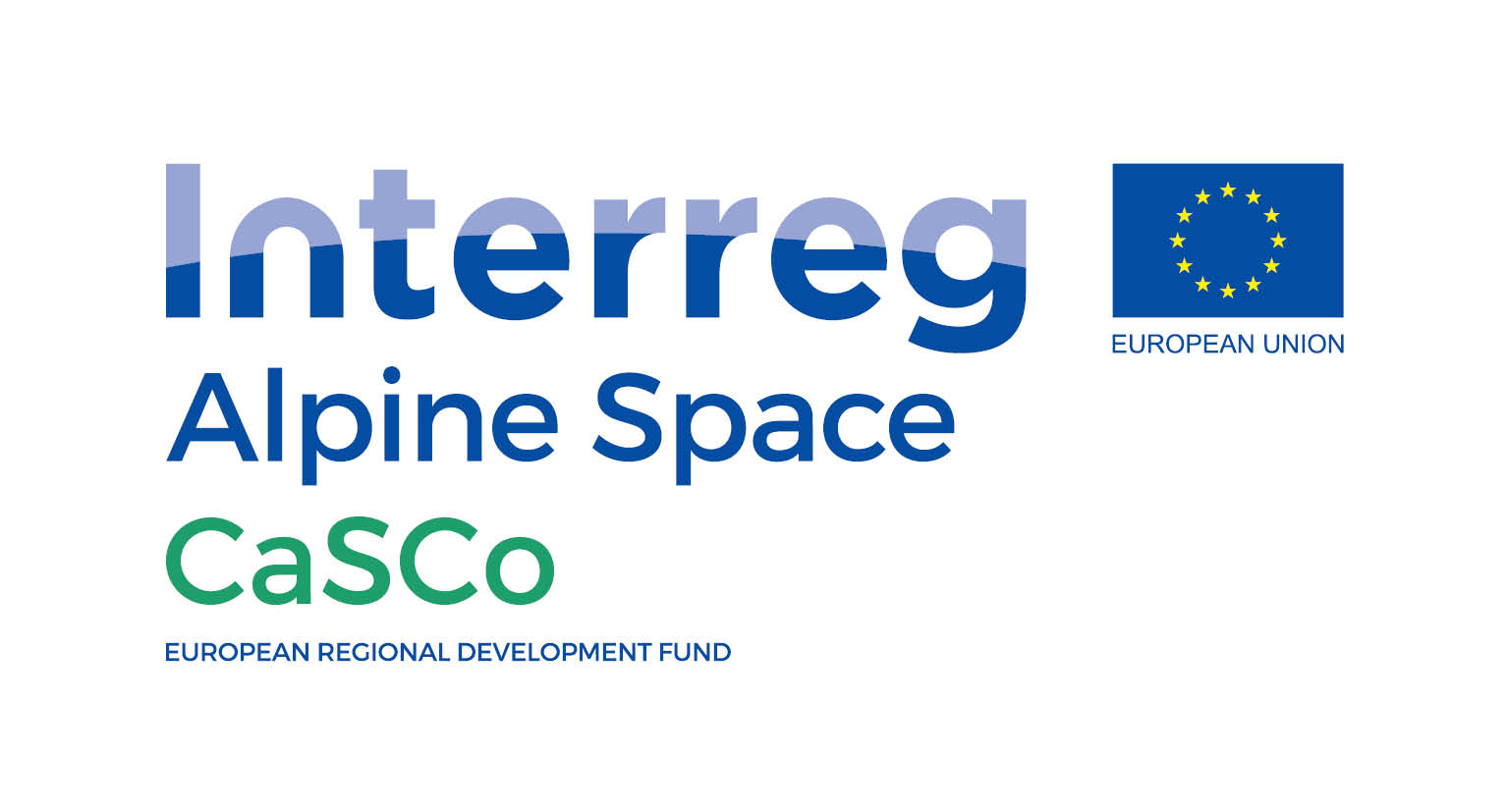 CaSCo
Carbon Smart Communities
Overview
Unfortunately, the processing chains in the timber industry considerably contribute to climate change, due to high CO2-emissions. The CaSCo project exploited the potential for the reduction of CO2-emissions in the timber industry: it visualized the impact of low carbon material flows of timber products on the climate, developed and established policy guidelines and provided decision makers with steering instruments to actively trigger climate friendly timber products. By doing so, the project could highlight the so far disregarded sustainability aspect in public construction and procurement. Public bodies, in selected pilot areas, implemented the established tools for their procurement strategy and could thereby prove the feasibility and success of the approach.
Factsheet
2014 – 2020
Low carbon
Establish transnationally integrated low carbon policy instruments

Group 2: To increase the economic potential of strategic sectors
Group 9: To make the territory a model region for energy efficiency and renewable energy
11/2016
04/2020
2.291.187 EUR
1.947.509 EUR
Partners
BSC, Business Support Centre Ltd, Kranj (Lead partner)
Lead partner
Slovenia
Zahodna Slovenia
Kranj
Holz von Hier non profit organization
Germany
Oberfranken
Creußen
Climate Alliance
Germany
Extra-Regio NUTS 2
Frankfurt am Main
Auvergne-Rhône-Alpes Énergie-Environnement
France
Rhône-Alpes
Villeurbanne
Development agency Sinergija
Slovenia
Vzhodna Slovenia
Moravske Toplice
Local action group "strength offering villages in the Joglland"
Austria
Steiermark
Strallegg
E-Institute
Slovenia
Vzhodna Slovenia
Ptuj
Regional Development Vorarlberg eGen
Austria
Vorarlberg
Alberschwende
Mountain Union of the Municipalities of Valsesia
Italy
Piemonte
Varallo Sesia
Environment Protection Agency for the Piedmont Region
49.88406085

11.606567544810872

50.11767385

8.636413400398371

46.417793849999995

15.874832466351261

47.45028895

9.83085872426787
Outcomes
---

Low Carbon Timber Toolkit

Tool

A toolkit for planners and decision makers to identify timber products with extra low carbon footprint and to ease the usage and implementation in construction and procurement.

---

Low Carbon Timber toolkit: Environmental product label - A comparison

Tool

The publication enables planners and architects to better assess various aspects of sustainability of products and construction materials at an early stage of the planning process. Thus it sets the course for more sustainable buildings.

---

CaSCo guide: "Contracts Incorporating Low Carbon Timber"

Strategy

The guide "Contracts Incorporating Low Carbon Timber" aims to support local authorities to include wood from short supply chains into their public tenders.

The document explains every stage of the process and offers:

Recommendations regarding main challenges to include carbon from short supply chains at each stage of the  renovation or construction project
Tips for writing your documents and tenders
Explainations how to use of the CaSCo's toolkit at various stages

---

CaSCo training concept

Strategy

This document is aimed to provide the framework for the capacity building and training activities related to the promotion of Low Carbon Timber in Alpine Space regions.