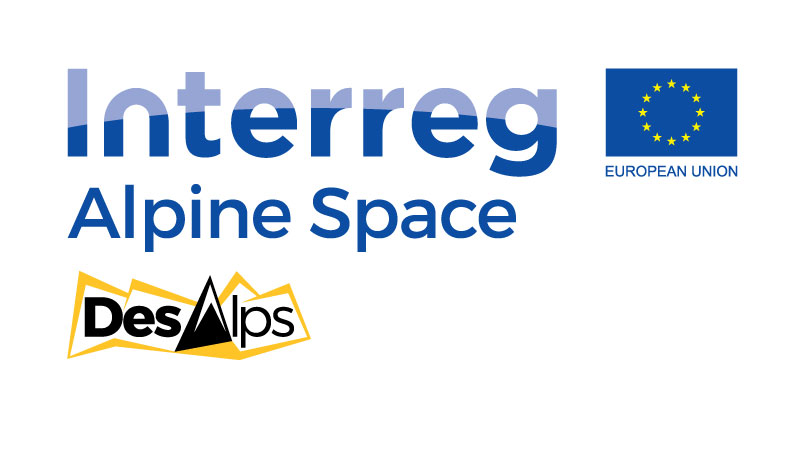 DesAlps
Design Thinking for a Smart Innovation eco-system in Alpine Space
Overview
SME innovation-oriented services in the Alpine Space are fragmented: they are not well adapted for territorial specifics of companies and cannot meet the demand for more sustainable and flexible business making. DesAlps supported the innovation process by highlighting the use of Design Thinking (DT) and by testing DT methods for SMEs. This approach can help launch a new wave of business innovation through cooperation, new decision-making processes and the creation of more sustainable added value, while preserving the strong link of the companies to the territory. The project supported SMEs to identify and develop product and services which are much more customer oriented. The project's innovative approach was later also integrated into support policies for Alpine Space ecosystems.
Factsheet
2014 – 2020
Innovative
Improve the framework conditions for innovation in the Alpine space

Group 1: To develop an effective research and innovation ecosystem
Group 2: To increase the economic potential of strategic sectors
11/2016
02/2020
1.921.900 EUR
1.633.615 EUR
Partners
t2i - Technology Transfer and Innovation s. c. a r. l. (Lead partner)
Lead partner
Italy
Veneto
Treviso
Padova Chamber of Commerce
Metropolitan City of Turin
Innovation and Technology Transfer Salzburg GmbH
Bwcon GmbH
Germany
Stuttgart
Stuttgart
Toulon Var Technologies
France
Provence-Alpes-Côte d'Azur
Toulon
RISINGSUD - Regional Development Agency for region Sud Provence-Alpes-Côte d'Azur
France
Provence-Alpes-Côte d'Azur
Marseille
Chamber of Commerce and Industry of Slovenia
Slovenia
Zahodna Slovenia
Ljubljana
Maribor Development Agency
Slovenia
Vzhodna Slovenia
Maribor
46.0716526

14.515010435364179
Outcomes
---

DesAlps_Design Thinking Teaser: the complete toolkit

Tool

DesAlps Design Thinking Teaser was designed by Design Thinking experts to introduce the tools and methodology typical of this method to those who intend to apply this method in their company but have never experienced this type of tools before.

It includes guidelines and template to experience a complete innovation path.

---

DesAlps_Lessons Learnt brochure

Tool

Following Design Thinking training activities dedicated to Innovation Trainers, interviews, summary of positions discussed, list of concrete cases analyzed have been collected in one practical brochure to be used for further Design Thinking training activities addressed to operators and stakeholders

---

DesAlps_The Design Thinking Recipe

Strategy

DesAlps_The Design Thinking Recipe – A guide for managers of change to spice up Design Thinking.

---

DesAlps stories of success

Strategy

A collection of success stories of Design Thinking implementation, coming from the companies who attended the pilot actions of DesAlps project.

---

Design Thinking Lab Platform

Network

Design Thinking Lab improves the framework condition for innovation in the Alpine Space enhancing intermediaries' and policy makers' knowledge and competence on Design Thinking to assist entrepreneurs with dedicated strategy and structure: a Virtual Training Centre.

The platform provides training contents and activities on regular basis to support both the operators and SMEs for DT-oriented activities at local and Alpine level.