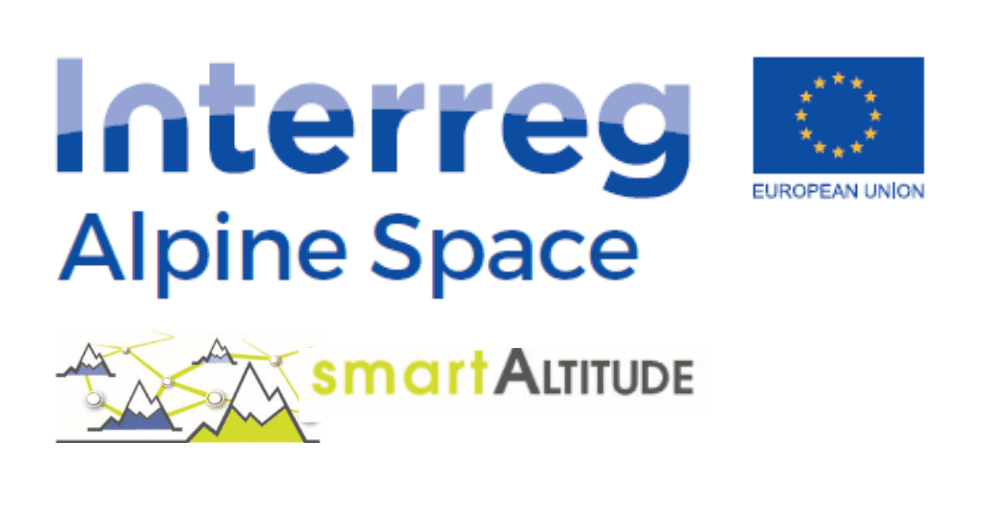 SMART ALTITUDE
Alpine winter tourism territories demonstrating an integrated framework for a low-carbon, high-impact and resilient future
Overview
Winter tourism in the Alps generate an annual turnover of € 40 billion. However, it has increasingly high energy and environmental costs. On the other hand, this economic activity is strongly affected by the consequences of climate change on the weather and natural conditions. The implementation of low-carbon policy in Alpine regions therefore requires adaptation but also mitigation strategies to reduce carbon emissions. Smart Altitude implemented new tools to improve the use of energy and reduce greenhouse gas emissions in Alpine ski areas. The project developed new decision-making tools for ski operators and policy makers and innovative technical solutions tested in four living labs. It helped to overcome differences in territorial governance and infrastructure management among winter tourism destinations.
Factsheet
2014 – 2020
Low carbon
Establish transnationally integrated low carbon policy instruments

Group 1: To develop an effective research and innovation ecosystem
04/2018
05/2021
2.375.883 EUR
1.872.029 EUR
Partners
Municipality of Les Orres (Lead partner)
Lead partner
France
Provence-Alpes-Côte d'Azur
Les Orres
Electricité de France
France
Provence-Alpes-Côte d'Azur
Marseille
BSC, Business Support Centre Ltd, Kranj
Slovenia
Zahodna Slovenia
Kranj
Recreational tourist center Krvavec, d.d.
Slovenia
Zahodna Slovenia
Cerklje na Gorenjskem
Trentino Sviluppo S.p.A.
Italy
Provincia Autonoma di Trento
Rovereto
Bruno Kessler Foundation
Italy
Provincia Autonoma di Trento
Trento
European Association of Elected Representatives from Mountain Regions
France
Rhône-Alpes
Chambéry
Austrian Academy of Sciences
Center in Energy and Municipal Researches
Switzerland
Région lémanique
Martigny
Steinbeis 2i GmbH
Germany
Stuttgart
Stuttgart
46.062662149999994

11.124068870427994

47.26339335

11.345768875261214

45.4600626

9.194659978280598
Outcomes
---

Measuring & visualizing performance

Strategy

---

Smart Altitude Toolkit

Tool

---

Smart Altitude Living Labs

Strategy

---

Replication and knowledge transfer

Strategy