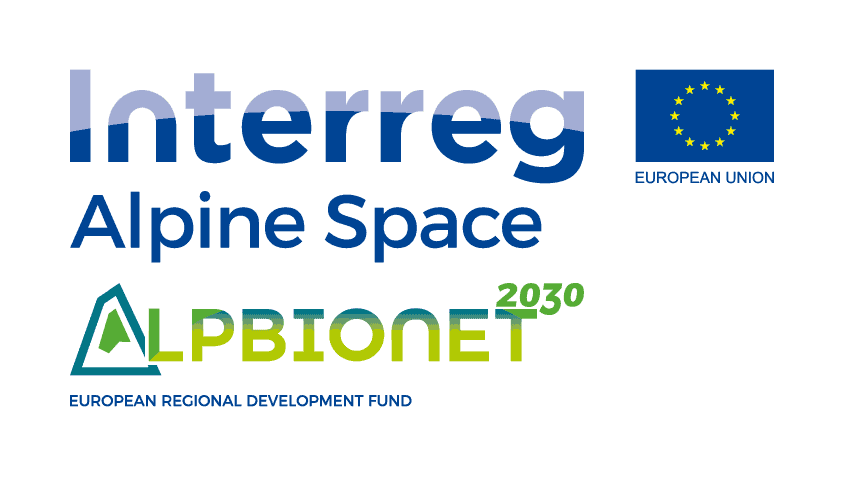 ALPBIONET2030
Integrative Alpine wildlife and habitat management for the next generation
Overview
Ecological connectivity, i.e. the free movement of species and the flow of natural processes that sustain life on Earth, is the basis of Alpine and global habitat and species protection. However, the rich and valuable landscapes of the Alps are endangered by over-exploitation and development. Furthermore, different regions have different tools to measure and improve ecological connectivity. That is why ALPBIONET2030 realised an integrative concept for the protection of ecosystems and biodiversity in the Alps. They set up a standardised Alpine-wide software for connectivity, awildlife management strategy, a map of strategic connectivity areas as well as a strategy on how to resolve human-nature conflicts.
Factsheet
2014 – 2020
Liveable
Enhance the protection, the conservation and the ecological connectivity of Alpine Space ecosystems

Group 7: To develop ecological connectivity in the whole EUSALP territory
11/2016
12/2019
2.880.295 EUR
2.241.693 EUR
Partners
ALPARC – Alpine Network of Protected Areas (Lead partner)
Lead partner
France
Rhône-Alpes
Chambéry
University of Veterinary Medicine Vienna; Research Institute of Wildlife Ecology
Slovenia Forest Service
Slovenia
Zahodna Slovenia
Ljubljana
Hohe Tauern National Park
Asters, Conservatory of natural areas of Upper Savoy
Agricultural Institute of Slovenia
Slovenia
Zahodna Slovenia
Ljubljana
National park Administration Berchtesgaden
Germany
Oberbayern
Berchtesgaden
blue! advancing european projects GbR
European Academy of Bolzano
Italy
Provincia Autonoma di Bolzano/Bozen
Bolzano
Swiss National Park
Switzerland
OstSwitzerland
Zernez
Julian Prealps Nature Park
Italy
Friuli-Venezia Giulia
RESIA
French Hunters' Association
France
Île de France
Issy les Moulineaux
Landcare Germany
Germany
Mittelfranken
Ansbach
The Italyn Federation of Parks and Nature Reserves - Europarc Italy
45.563874999999996

5.925742711213934

48.25301345

16.430183798777627

46.0526662

14.480088002780466

47.0004493

12.540800318079022

45.95475725

6.119092163980504

46.060673949999995

14.518476205129538

48.14748845

11.56087752481044

49.29374825

10.550531499209505
Outcomes
---

Policy recommendations for ecological connectivity in the EUSALP area and for the Alps-Danube-Carpathians cooperation

Strategy

1. Recommendations to enhance and promote ecological connectivity in the EUSALP area 2. Recommendations and Action Plan for the Alps-Danube-Carpathians cooperation for ecological connectivity

---

Wildlife management within the EUSALP perimeter

Strategy

This report maps and analyzes varying Alpine wildlife management systems and impacts on ecological connectivity considering the distribution of wide-ranging game species.

---

Practical handbook on forensic procedures in wildlife crime

Tool

This handbook was published to build capacity and inform on documenting and combating wildlife crime for national/regional wildlife crime units.

---

Conflict management toolkit for ecological connectivity in the Alps

Tool

This toolkit deals with conflict management of human-nature conflicts in the Alpine Space.

---

Spatial analysis and perspectives of [ecological] connectivity in the wider Alpine areas - ALPBIONET2030 Alpatlas

Strategy

This final publication presents the spatial analysis and perspectives of [ecological] connectivity in the wider Alpine areas in the form of an atlas.