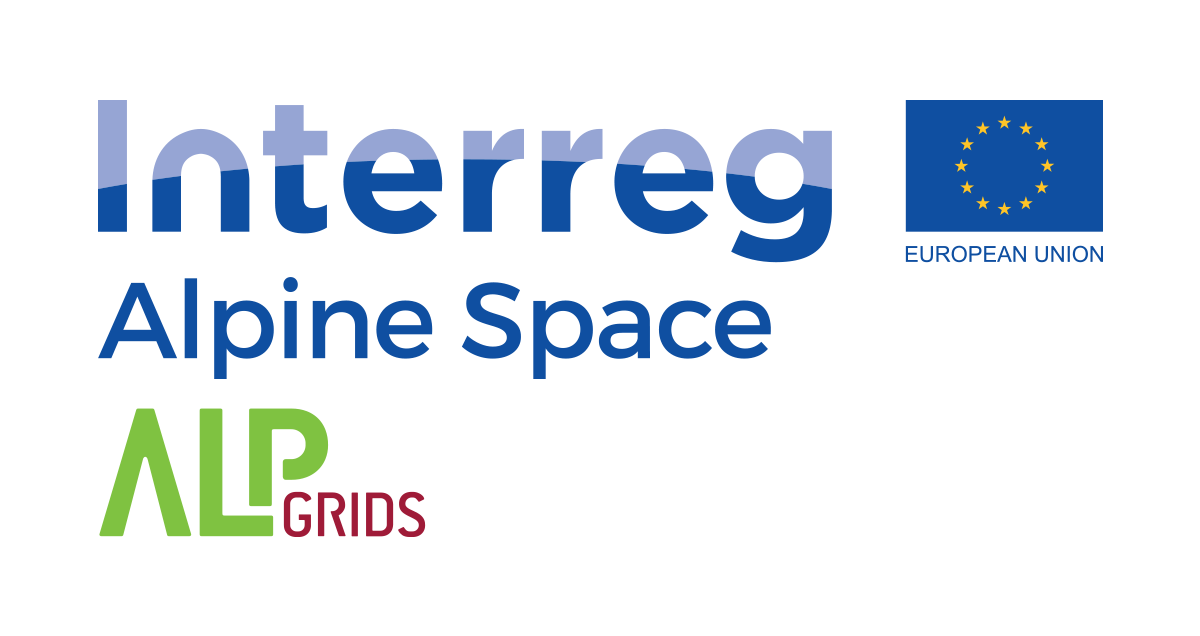 ALPGRIDS
Increasing RES uptake through Microgrids in the Alps
Overview
Some rural Alpine regions do not have reliable and sufficient energy supply; as a result, they are exposed to blackouts. ALPGRIDS promoted local and sustainable energy production through microgrids in the Alpine region. The project did not only boost low-carbon communities and reduced billing volatility but also helped to prevent blackouts in the partner villages by providing local and reliable energy. As part of the project, the ALPGRIDS network was established. Thanks to this network, smart grids were developed and replicated in five European countries, namely Austria, Germany, France, Italy and Slovenia.
Factsheet
2014 – 2020
Low carbon
Establish transnationally integrated low carbon policy instruments

Group 1: To develop an effective research and innovation ecosystem
10/2019
06/2022
1.881.778 EUR
1.599.511 EUR
Partners
Auvergne-Rhône-Alpes Energy Environment Agency (Lead partner)
Lead partner
France
Rhône-Alpes
VILLEURBANNE
IRE spa - Regional agency for Infrastructures, building Renovation and Energy of Liguria
Energy and Innovation Centre of Weiz
Energy Agency of Podravje - Institution for sustainable energy use
Slovenia
Vzhodna Slovenia
MARIBOR
4ward Energy Research Ltd.
Design and Management of Electrical Power Assets
B.A.U.M. Consult GmbH München
Municipality of Udine
Italy
Friuli-Venezia Giulia
UDINE
Municipality Selnica ob Dravi
Slovenia
Vzhodna Slovenia
Selnica ob Dravi
47.2153175

15.630937950000003

46.55151975

15.49303763874046