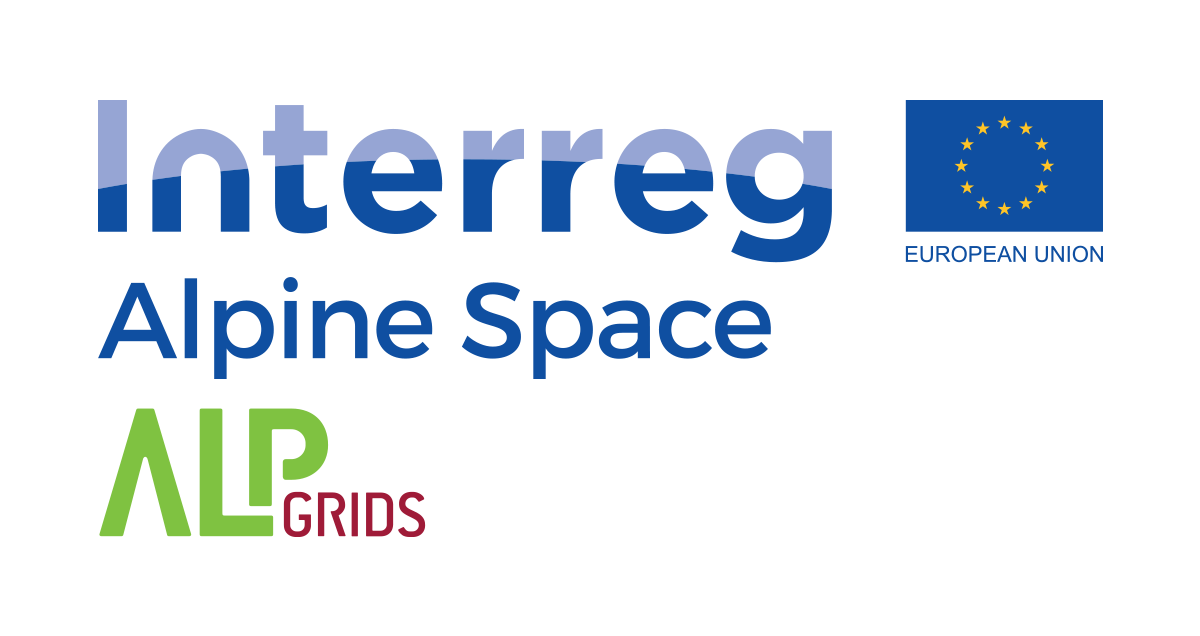 ALPGRIDS
Increasing RES uptake through Microgrids in the Alps
Overview
Some rural Alpine regions do not have reliable and sufficient energy supply; as a result, they are exposed to blackouts. ALPGRIDS promoted local and sustainable energy production through microgrids in the Alpine region. The project did not only boost low-carbon communities and reduced billing volatility but also helped to prevent blackouts in the partner villages by providing local and reliable energy. As part of the project, the ALPGRIDS network was established. Thanks to this network, smart grids were developed and replicated in five European countries, namely Austria, Germany, France, Italy and Slovenia.
Factsheet
2014 – 2020
Low carbon
Establish transnationally integrated low carbon policy instruments

Group 1: To develop an effective research and innovation ecosystem
10/2019
06/2022
1.881.778 EUR
1.599.511 EUR
Partners
Auvergne-Rhône-Alpes Energy Environment Agency (Lead partner)
Lead partner
France
Rhône-Alpes
VILLEURBANNE
IRE spa - Regional agency for Infrastructures, building Renovation and Energy of Liguria
Energy and Innovation Centre of Weiz
Energy Agency of Podravje - Institution for sustainable energy use
Slovenia
Vzhodna Slovenia
MARIBOR
4ward Energy Research Ltd.
Design and Management of Electrical Power Assets
B.A.U.M. Consult GmbH München
Municipality of Udine
Italy
Friuli-Venezia Giulia
UDINE
Municipality Selnica ob Dravi
Slovenia
Vzhodna Slovenia
Selnica ob Dravi
47.2153175

15.630937950000003

46.55151975

15.49303763874046
Outcomes
---

Alpine Microgrid Model

Strategy

The Alpine micro-grid model aims at contributing to the development of a shared understanding of Microgrids and their potential role for supporting the energy transition and the implementation of local Energy Communities in the Alps.

Through the description of 7 pilot projects implemented by ALPGRIDS, this guide provides information on Microgrid solutions supporting collective energy actions implemented by Local Energy Communities in the Alps. The guide is mainly targeted at local energy communities and local public authorities willing to experiment and deploy microgrid solutions.

---

Microgrid Policy Package

Strategy

This guide provides concrete elements for policy makers to help with the design of supportive policies and instruments for Local Energy Communities (LEC).

Through a detailed set of information based on the experience gained by the Partners of the ALPGRIDS Project, the reader is guided on the basis of step-by-step support on how to design supportive energy policies and plans at regional and local levels. The policy package is mainly targeted at regional and local policy makers.

---

Microgrid Replication Guide

Strategy

The replication program has been based on 13 bi-lateral exchanges designed to support target groups (emerging energy communities, local public authorities and energy agencies) in facilitating the setting up of energy communities and microgrid solution projects.

This guide describes the results and findings of the replication activities and provides guidance for further replication in other Alpine territories. The replication guide is mainly targeted at regional and local public authorities and energy agencies in the Alps.