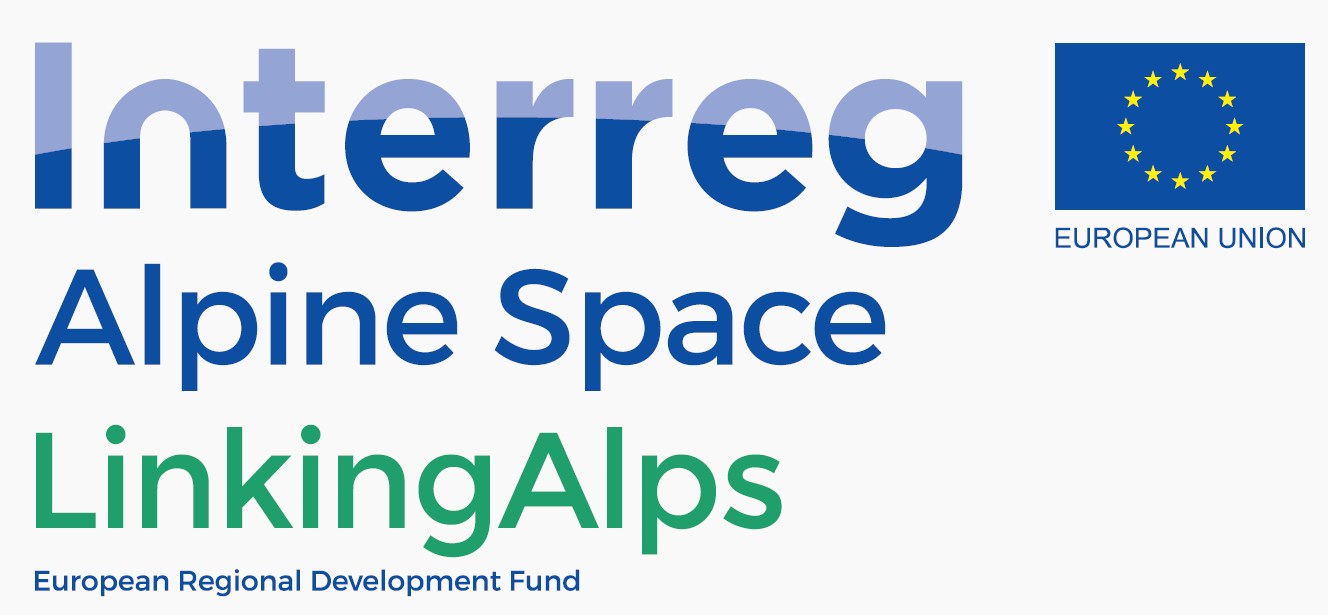 LinkingAlps
Innovative tools and strategies for linking mobility information services in a decarbonised Alpine Space
Overview
One of the major difficulties when planning a journey across borders is finding the transport options available in each country and region. To tackle this issue, LinkingAlps created an Alpine-wide standardised exchange service of travel information. Thanks to this service, it is now possible to compile the information provided by the individual information systems into a continuous travel chain. This way, people can access all travel information through their usual transport information portal. By easing the information search, LinkingAlps encourages the shift from individual cars towards low carbon mobility options like public and on-demand transport.
Factsheet
2014 – 2020
Low carbon
Increase capacities for the delivery of services of general interest in a changing society

Group 4: To promote intermodality and interoperability in passenger and freight transport
10/2019
06/2022
3.220.845 EUR
2.149.063 EUR
Partners
AustriaTech – Federal Agency for technological measures ltd. (Lead partner)
Lead partner
Austria
Wien
Vienna
STA – South Tyrolean Transport Structures
Italy
Provincia Autonoma di Bolzano/Bozen
Bozen
LINKS Foundation - Leading Innovation & Knowledge for Society
University of Maribor
Slovenia
Vzhodna Slovenia
Maribor
Traffic Information Austria
Regional Agency for Innovation and Purchasing Ltd
Consulting company for control, information and computer technology GmbH
Transport Association of Tyrol Ltd.
Centre For Studies and Expertise on Risks, Environment, Mobility, and Urban and Country planning
France
Provence-Alpes-Côte d'Azur
Aix-en-Provence cedex
Metropolitan City of Turin
Regional Development Agency of the Ljubljana Urban Region
Slovenia
Zahodna Slovenia
Ljubljana
SBB Swiss Federal Railways
Switzerland
Espace Mittelland
Bern
Federal Office of Transport
Switzerland
Espace Mittelland
Ittigen
Transport and Energy agency Canton Grison
Switzerland
OstSwitzerland
Chur
46.5592325

15.643293707372823

43.49284507501628

5.37713219251455

46.96782005

7.463168774662954
Outcomes
---

Organisational requirements

Strategy

---

Decision-Support Handbook for Future Adopters

Tool

---

Transnational, mobility information services (that are based on a decentralised network of linked journey planners)

Tool

---

Ex-ante analysis of current journey planners

Strategy

---

Current Uptake of Travel Information Services - Features and requirements of current JP users

Strategy

---

---

Technical system architecture for the pilot service & Techncial requirements specification for the active system

Strategy

---