Cohesion4Transitions Conference
Virtual Meeting & Physical Meeting
First image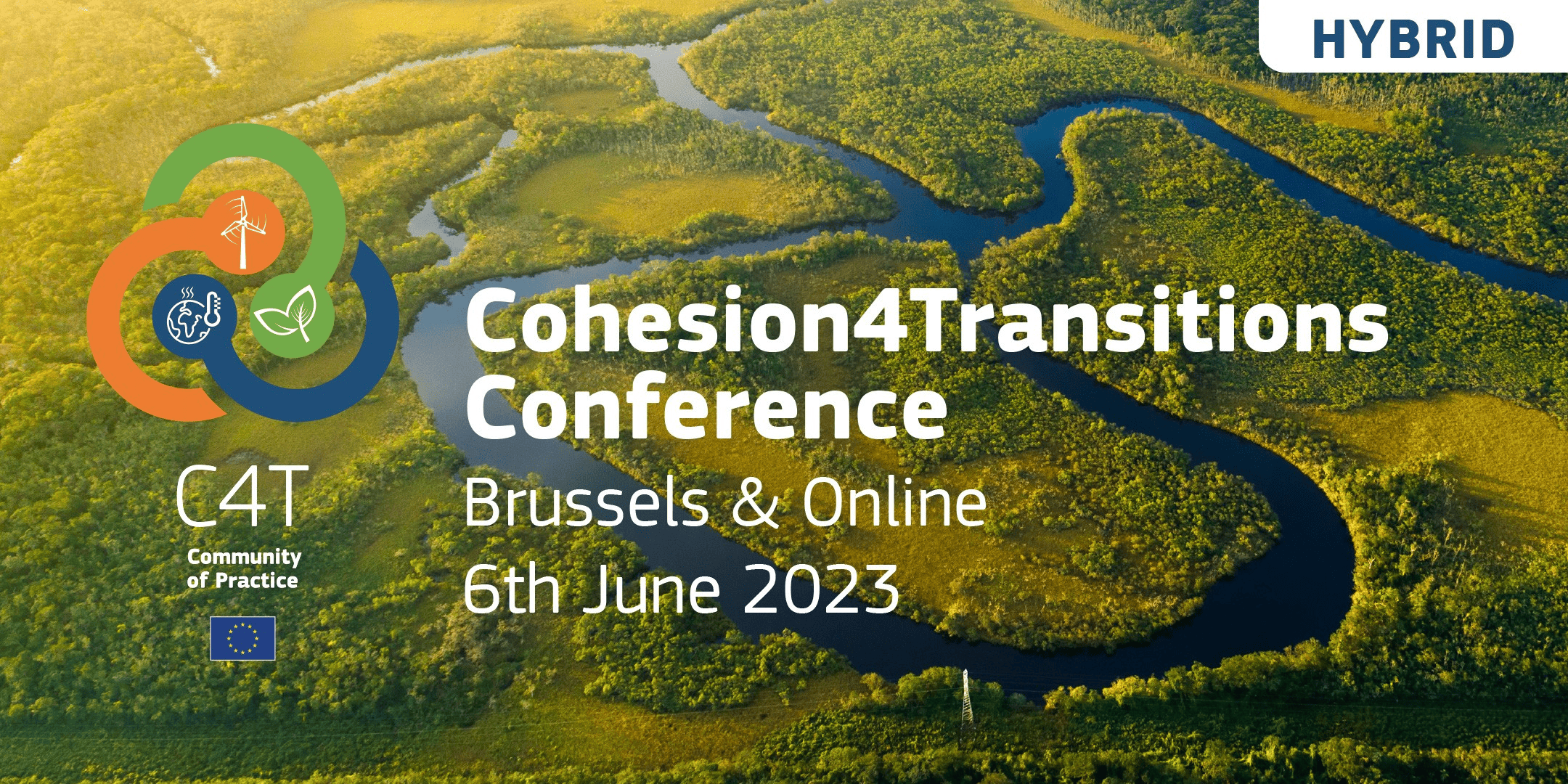 Title
Cohesion4Transitions Conference
Date
06 Jun 2023 - 07 Jun 2023
Organiser
European Commission - DG REGIO
The first edition of Cohesion for Transitions (C4T) Community of Practice Conference will take place in-person in Brussels and online on 6-7 June 2023.
This event will be hosted by DG REGIO with the participation of high-level representatives from the European Commission. It will provide a forum for exchanging views, experiences and knowledge about the sustainability transitions investments supported by ERDF and CF.
The first day of the event will be dedicated to facilitating exchange between national, regional, and local stakeholders involved in implementing sustainability transitions investments with support from ERDF and CF, economic and social partners, representatives of the wider society and representatives of the European Commission. The event will focus on the ambition set by the European Green Deal to achieve a climate-neutral and circular economy in Europe and the contribution that cohesion policy can make to the achievement of this goal. The spotlight will be placed on ways of strengthening the contribution of cohesion policy in delivering green transition investments in regions in need.
The second day of the event will bring together members of the dedicated Working Groups on Energy, Climate and Environment, as well as the members of the Academic Sounding Board. The focus will be on addressing challenges and bottlenecks in the implementation of sustainability investments with support from ERDF and CF.
The Conference's sessions will also be live streamed for virtual attendees via Swapcard.


11 Dec 2023
2nd Webinar Observers
Project: TranStat
Activities overview and partecipatory activity on the driving forces for the online participants
47803
2023-12-11
2023-12-11
17:00:00
18:30:59
||
|project|
45.85788038978777
6.618529214209087

19 Dec 2023
INNOBIOVC Webinar Innovation Express Call (IEC24)
Project: INNOBIOVC
Webinar for regions interested in the IEC 2024
48371
2023-12-19
2023-12-19
10:30:00
12:00:59
||
|project|
25 Jan 2024
Project: Alps4GreenC
The Alps4GreenC final conference will present the mail project results.
48622
2024-01-25
2024-01-25
09:00:00
16:00:59
||
|project|
72
48.11653205
15.136044452357119