Interreg B online information sessions
First image
Title
Interreg B online information sessions
Date
21 Oct 2021 15:00 - 21 Oct 2021 17:00
Organiser
Swiss Federal Office for Spatial Development (ARE)
The Swiss Federal Office for Spatial Development (ARE) is holding two identical online information sessions on Webex.
In these short sessions, they will present the new Interreg Alpine Space as well as Interreg North West Europe programmes. Furthermore, the participation of the Swiss partners will be explained. At a later stage, bilateral exchanges between the Swiss contact point and interested parties will take place.
There will also be some information on the first call for projects of the Interreg Alpine Space programme, which will start at the end of the year.
The languages will be German/French, without translation. The presentations of the programmes could also be in English.
Dates :     Thursday, 21st October 2021, 3-5 pm. Tuesday, 9th November 2021, 3-5 pm.
More information on registration will be available soon.


03 - 04 Oct 2023
Partner meeting AMETHyST
Project: AMETHyST
AURA-EE and Energy Agency South Tyrol – CasaClima are happy to host you in Innsbruck in October 2023
43164
1
2023-10-03
2023-10-04
00:00:00
23:59:59
||
|project|
72
47.2620678
11.3960506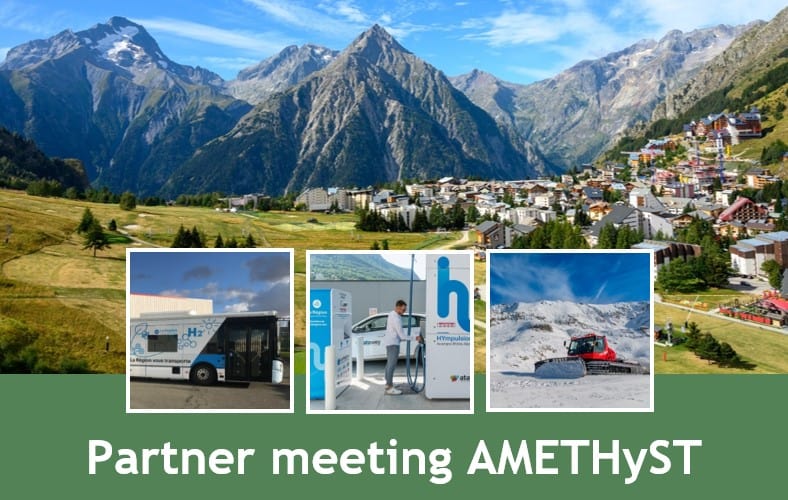 04 Oct 2023
Are you ready for a consistent circular economy? (In German)
Project: Cradle-ALP
In this workshop in World Café format, we will determine what "Cradle to Cradle" means.
43949
2023-10-04
2023-10-04
13:30:00
16:30:59
||
|project|
72
48.2083537
16.3725042
04 Oct 2023
"Save the date" The first site visit and exchange opportunity in Innsbruck
Project: AMETHyST
AMETHyST PPs are organising a series of best practice visits to local hydrogen initiatives.
43209
1
2023-10-04
2023-10-04
00:00:00
23:59:59
||
|project|
72
47.2620678
11.3960506