The building as an energy system
First image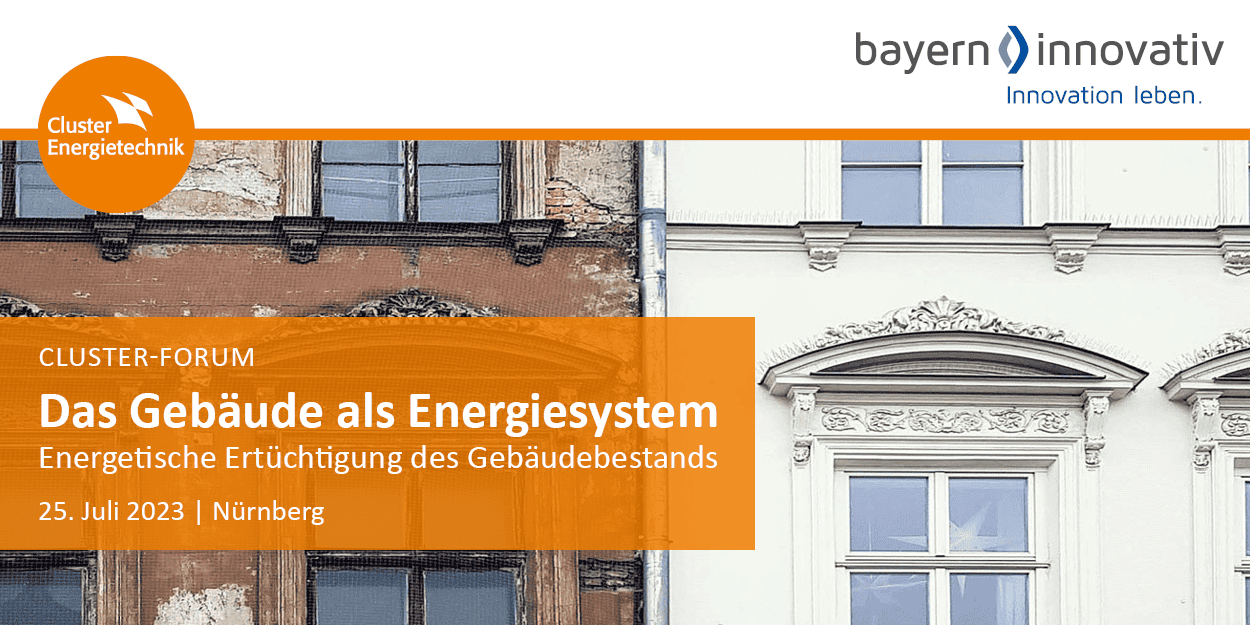 Title
The building as an energy system
Date
25 Jul 2023 10:00 - 25 Jul 2023 16:00
Organiser
Bayern Innovativ
Contact
Ina Schabesberger, +49 911 20671-510
At this cluster forum, new impulses of energy retrofitting of existing buildings are presented. What are the prospects for energy retrofitting in existing buildings? Learn from experts how the heat supply in existing buildings can look in the future and how the expansion goals can be achieved through modular heat pump and ventilation concepts. The main topics of the Cluster Forum are:
Outlook for the possible energetic upgrading of existing buildings
Heat pumps: modular design and optimised operation
Thermal activation in existing buildings
Best practice examples
Concentrated technological knowledge: Take the opportunity to exchange practical experience and expertise, to network and to visit the systems on site! We look forward to welcoming you on 25 July 2023 at our host, the Energy Campus Nuremberg! After the event, you will have the opportunity to visit the laboratories of the Nuremberg Energy Campus.


03 - 04 Oct 2023
Partner meeting AMETHyST
Project: AMETHyST
AURA-EE and Energy Agency South Tyrol – CasaClima are happy to host you in Innsbruck in October 2023
43164
1
2023-10-03
2023-10-04
00:00:00
23:59:59
||
|project|
72
47.2620678
11.3960506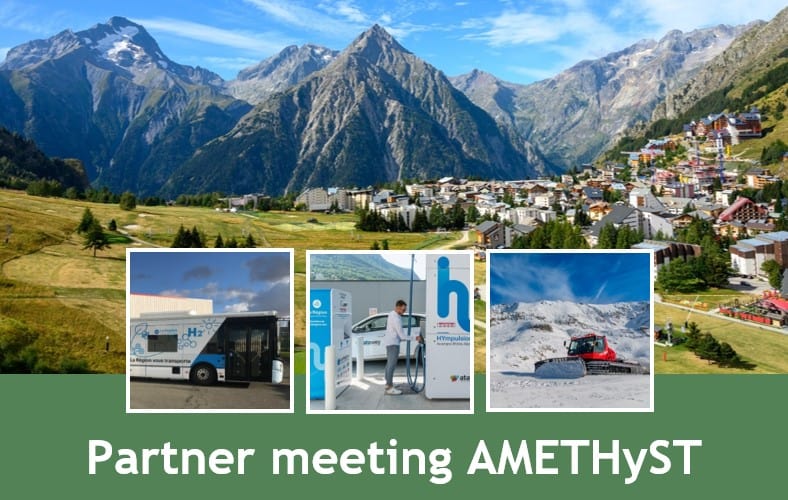 04 Oct 2023
"Save the date" The first site visit and exchange opportunity in Innsbruck
Project: AMETHyST
AMETHyST PPs are organising a series of best practice visits to local hydrogen initiatives.
43209
1
2023-10-04
2023-10-04
00:00:00
23:59:59
||
|project|
72
47.2620678
11.3960506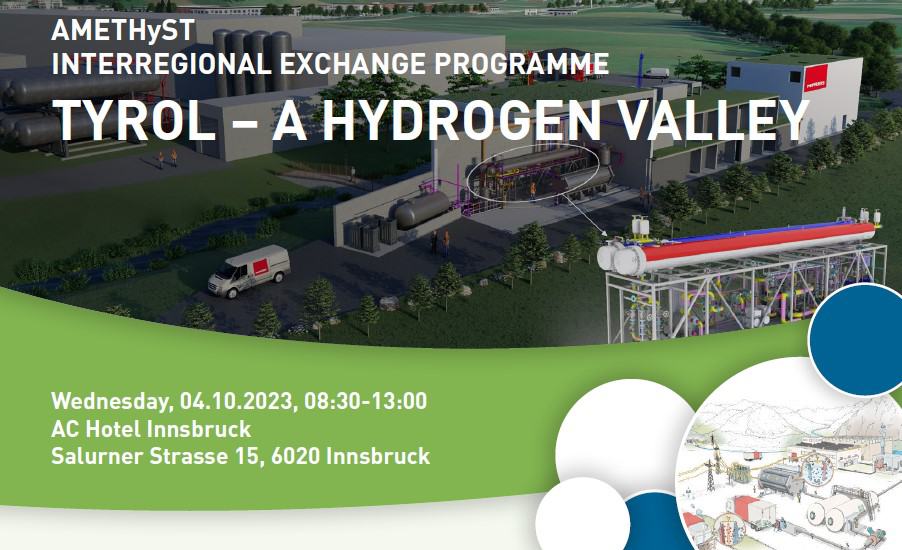 05 - 06 Oct 2023
Digital Alps Conference
Project: SmartCommUnity
The Digital Alps Conference is a major event of the Macro regional strategy for the Alpine area EU
43710
2023-10-05
2023-10-06
14:00:00
12:00:59
||
|project|
45.8327056
6.8651706