Thermal activated buildings- an innovative cooling and heating system
First image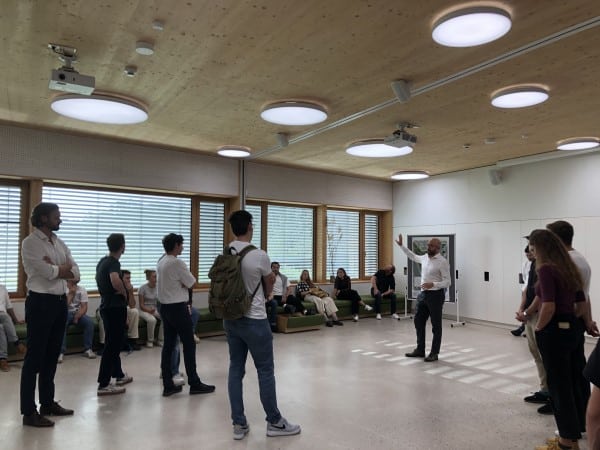 Title
Thermal activated buildings- an innovative cooling and heating system
Date
10 Nov 2023 - 10 Nov 2023
Organiser
KlimaHaus Italien
Cool*Alps addresses climate change adaptability and energy security of buildings in the Alpine Space. More frequent heat waves are expected to lead to a significant increase in energy demand for cooling buildings. But the split air conditioners often installed in buildings, add to the problem as they generate waste heat. The innovative technology of thermally activated buildings (TABs) can be a practical and affordable solution to the problem. TABs enable CO2-free heating and cooling with one system and make settlements more flexible and resilient to extreme heat periods. Cool*Alps promotes their great potential by developing the skills of builders and planners and supporting decision-makers in the implementation of TABs. Discuss with us and learn from the experts!


11 Dec 2023
2nd Webinar Observers
Project: TranStat
Activities overview and partecipatory activity on the driving forces for the online participants
47803
2023-12-11
2023-12-11
17:00:00
18:30:59
||
|project|
45.85788038978777
6.618529214209087

19 Dec 2023
INNOBIOVC Webinar Innovation Express Call (IEC24)
Project: INNOBIOVC
Webinar for regions interested in the IEC 2024
48371
2023-12-19
2023-12-19
10:30:00
12:00:59
||
|project|
25 Jan 2024
Project: Alps4GreenC
The Alps4GreenC final conference will present the mail project results.
48622
2024-01-25
2024-01-25
09:00:00
16:00:59
||
|project|
72
48.11653205
15.136044452357119