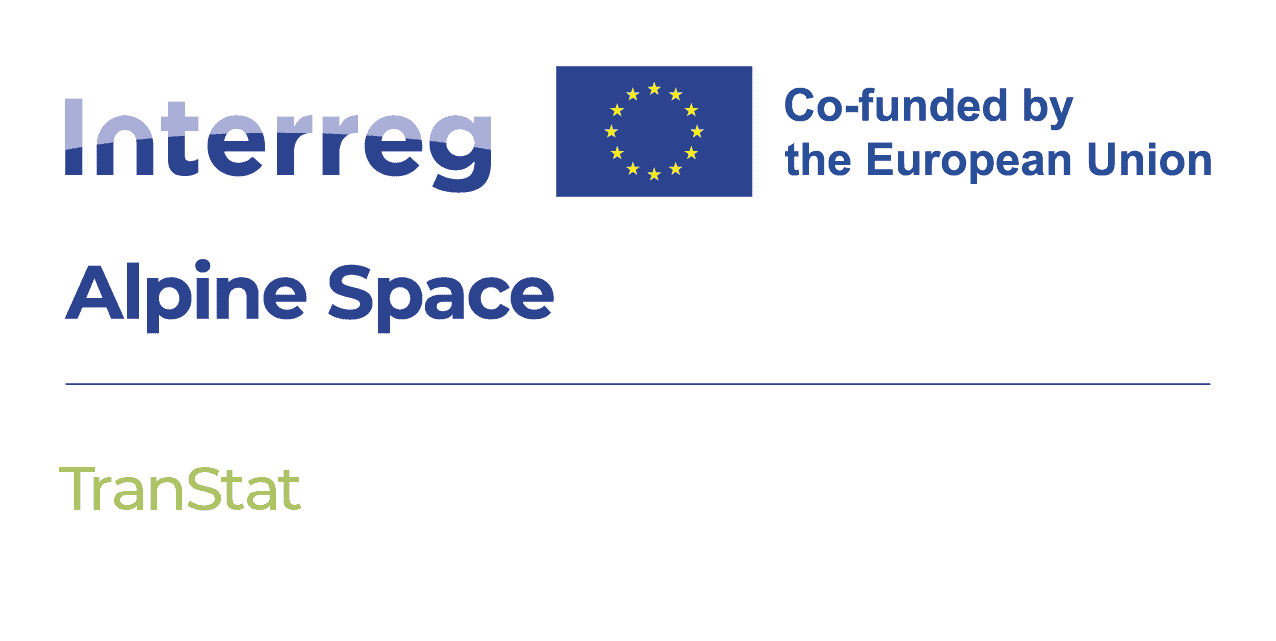 TranStat
TranStat - Transitions to Sustainable Ski Tourism in the Alps of Tomorrow
Overview
Today, mountain resorts stakeholders are faced with a common challenge: coping with the effects of climate change without having a robust reference framework for action. The TranStat project aims to facilitate the adoption of co-constructed transition processes in Mountain Resorts (MR), understood as ski resorts and their territory.
Based on a participatory & inclusive approach, TranStat will aim at elaborating scenarios and co-constructed solutions able to respond to the challenges identified in the MRs. The challenge is to promote new models of economic, social and environmental development in order to support a lively future in the Alpine mountain areas, with a view to sustainability.
TranStat will address this overall issue through the creation of a physical & digital network of resorts in transition to share knowledge and experiences about the future.
Factsheet
2021 – 2027
Climate resilient and green Alpine region
SO 1.1 - Promoting climate change adaptation and disaster risk prevention, resilience, taking into account eco-system based approaches

AG1 Research & innovation
11/2022
10/2025
2.223.167 EUR
1.593.318 EUR
Description
Partners
45.19156085

5.76726385662386

45.7409436

4.820184105769259

47.26553385

11.389404543169132

47.2666598

11.391347344105387

48.198300950000004

15.632895272952346

46.04761005

14.504711191204319

46.44234165

14.028244712488505
Outcomes
---

Stakeholder-driven Transition Method (STM)

A practical, flexible and comprehensive collection of step-by-step instructions that supports Mountain Resorts in their participatory transition towards desirable futures by setting a Transition Framework and helping to identify, involve stakeholders in the transition processes and create a common understanding of desirable futures for them. It combines all created content within the WP with a heavy focus on stakeholders' experiences and lessons learnt and will be part of the WP2.

---

Roadmap for transition processes

Road map for transition processes : with a baseline and visual design, it will illustrate the different steps of the participatory approach : create the LLs, Diagnosis until the design of transition scenarios. In these different steps, the Roadmap will show and provide some concrete experiences based on the work done with and in the LLs and products from WP3 (A31 Transition pathways and 3.2 Short and ling-term thematic actions-sheets).

---

TranStat Policy Recommandation

Based on the WP2 insights (A2.4) and the WP3 (A3.1), these policy recommandations will be structured on various chapters, one for Eusalp level and other for regional contexts. It will propose some adapted directions to swell the current policies to better support sustainable management in MRs.
Pilots
---

Kranjska Gora

Kranjska Gora is located in the northwestern part of Slovenia, close to the Austrian and Italian borders, in the Julian Alps of Upper Carniola. The ski resort, situated between the elevations of 807 and 1282 mt, opened in 1948 and includes 14 ski lifts, 20 km of slopes for skiing and snowboarding and 40 km of cross-country skiing tracks. Since 1961, the resort is hosting one of the oldest active alpine skiing competitions in the world, the Vitranc World Cup, part of the Alpine FIS Ski World Cup. In summer, it is possible to practice sledding, tubing, hiking and mountain biking and to experience the bike park. The municipality has an Alpine climate with long, snow-abundant winters and shorter summers with moderate temperatures, easterly winds and sufficient rain to maintain the valley's greenery. The winter usually stays in the valley for between four and five months, and a blanket of snow usually covers the valley for just around four months. Kranjska Gora needs a transition toward a more sustainable tourism because it is facing climate changes. Indeed, it is experiencing extreme weather conditions and a decrease in snowfalls, which implies a shortening of the ski season and higher dependence on artificial snow.

---

Rogla

Rogla is located in the northeastern part of Slovenia at the top of the Zreče Pohorje range and in the Municipality of Zreče. The ski resort opened in 1975 and it is one of the most visited of the country, with over 200,000 skiers per season and capacity of 13,500 skiers/h. The winter sports area is situated between the elevations of 1050 and 1517 mt and includes 12 km of slopes and 13 ski lifts. The resort is firmly a part of the FIS Snowboard World Cup calendar, hosting parallel giant slalom events since 2013; and of the FIS Cross-Country World Cup.

The resort offers many activities, such as alpine skiing, cross-country skiing, squash, snowboarding, hiking, climbing wall, soccer, handball, basketball, athletics, mountain bike downhill, horseback riding, swimming, fitness, tennis, dog sledding, a forest canopy trail, and an alpine coaster. Moreover, there is the Rogla Olympic Center that includes two outdoor stadiums and a multipurpose indoor sports hall, which are one of the highest elevation stadiums/indoor arenas in Europe.

In Zreče, the summers are comfortable and wet, the winters are freezing and snowy, and it is partly cloudy year round. The winter usually stays in the valley for between four and five months, and a blanket of snow usually covers the valley for just around four months. But climate change is becoming more visible every year; less natural snow and extreme weather conditions. The ski season is getting shorter, and every year the ski season depends more and more on artificial snow. Transition towards more sustainable tourism is therefore important.

 

 

---

Valmalenco

Valmalenco is located in the Alps of Northern Italy, near the Bernina Peak, and the higher part of the valley includes the municipalities of Chiesa Valmalenco, Caspoggio and Lanzada. Tourism developed in the late 19th Century for mountaineering purposes, and in the mid-20th Century for ski tourism first in Caspoggio and then on Alpe Palù. However, in 2013 the ski area of Caspoggio closed for economic and climate issues. The ski area of Alpe Palù includes 50 km of slopes from an elevation of 1443 to 2450 meters, and 9 ski lifts, including the Snow Eagle, the biggest cable car in Europe. Moreover, there are over 5 km of cross-country skiing tracks and the Palù Park that is an olympic training site that hosts World Cup freestyle and snowboard competitions. The resort is differentiating the tourism offer by also promoting fat biking and snowshoeing in the winter and trekking, mountain biking, golf and gastronomy in the summer. It is necessary to evaluate future possibilities for the resort, due to changes in the demographic trends, to the declining of the traditional market, to rising costs and to climate change, with snow scarcity. For these reasons, achieving the goal of sustainability in Valmalenco is to maintain a balance between different needs linked to economy, environment, local government and the enhancement of cultural identities and of the opportunities for stakeholders

---

Maniva Ski

Download

Manivais a ski resort at 1 hour drive from the city of Brescia, located in the Italian Pre-Alps on Maniva Pass at 2064 mt. The ski area has 40 km of slopes at an altitude between 1500 and 2000 mt, 8 lifts and slopes also for bobsleds and sledges. The area offers activities practicable all year round and range from skiing to trekking, mountain biking and events. The accommodation facilities are open throughout the year, which makes Maniva Pass accessible in all the seasons. A sustainable transition is perceived as necessary in pre-alpine areas to cope with climate change and to plan strategies for the future. Moreover, it is essential also to preserve the local biodiversity and maintain the fragile balance of ecosystems

---

Megève

Megève is located in the French Alps of Haute-Savoie Départment, in the Auvergne-Rhône-Alpes Region. It's a worldwide renowned mountain territory close to Mount Blanc, with a model based on international and luxury tourism. The mountain resort has been labeled with the Flocon Vert and it is committed to a transition toward a more sustainable tourism development. Megève developed in the early 20th Century as a winter destination for privileged aristocracy, businesses and the financial world. A golf course, cable cars, ski lifts, a small airport, cultural and sport facilities and luxuries establishments were built. The village became known for its festive and sportive atmosphere, for the luxury shops, the international events and the VIP appointments. Nowadays, with two ski areas and 450 km of ski slopes, Megève is one of France's largest ski resorts. The municipality counts 3.025 habitants that become 80.000 habitants during the Christmas holidays. The resort has a capacity of 38000 bed places, 2 international airports, 400 sporting and cultural events per year, which makes Megève a four-season destination. Megève must be sensitive and responsive to the effects of climate change and needs to address the following challenges: monitor the snow condition and quality, as well as taking into account the water resources and energy management; face a lasting decrease in local population due to high housing prices; address new expectations from both local and tourist populations; and enact its commitment to sustainable development.

---

Saint-Pierre-de-Chartreuse

Saint-Pierre de Chartreuse is located at 900 m of altitude in the National Park of Chartreuse, a few kilometers far from Grenoble and Chambery, in the Auvergne Rhône-AlpesRegion. Tourism began to develop in the early 20th century with the construction of the "Grand Som", a luxury hotel that welcomed illustrious guests. Subsequently, it was recognized as a climatic resort and in 1950 became the first official winter ski resort in the Dauphiné. Nowadays, the ski area has 31 km of slopes at an altitude between 1100 and 1789 mt and 7 ski lifts. Despite investment in the ski resort, since the '90s, the village has had to face up to new factors of change linked to climate impacts and hazards, growing visitor expectations and operating costs. These issues have implied a differentiation strategy by structuring skilled outdoor activities and by promoting and networking the natural and cultural heritage. Its challenge is to design an integrated approach, based on deceleration, well-being, goodness, beauty, natural sports and culture, as well as to develop a quality of life attractive to both residents and tourists. Moreover, the ski resort needs to limit its impact on public finances, to use the financial resources made available to carry out actions to change the tourism model and to promote, implement and facilitate participatory governance.

---

Sankt Corona

Sankt Corona am Wechsel is a town in the Wechselgebiet Region, located in the south-eastern part of Austria at one hour's drive from Vienna. The municipality has an area of 8,70 square kilometers and a population of 399 inhabitants. St. Corona ski resort is an example of transition. The ski area has covered an area of 75,000 square meters since 2013, when parts of the ski area were dismantled. Indeed, the original ski area was transformed into a smaller adventure area for families with both winter and summer activities. Alpine and cross-country skiing, snowshoeing, tobogganing, mountain biking and climbing in the motor skills park are some of the activities that can be practiced in the area. Sankt Corona is like many small ski resorts in transformation. The last decade has been promising in terms of climate change adaptation. But there are many more steps to go, to become sustainable in terms of energy or public transport. But the ski resort is working on these issues and it is on a good way to reach its goals.

---

Großes Walsertal

The UNESCO Biosphere Reserve Großes Walsertal is a protected nature reserve in the Alps in the Austrian state of Vorarlberg. The valley covers an area of 19,200 ha. There are 3,420 inhabitants and around 180 farms (40% of which are organic). The region was included by UNESCO in 2000 in the list of model global regions for sustainable livelihoods and economies. In a biosphere reserve, humans and nature should interact with each other and only positively complement the other. In winter, familiar skiing areas as well as skitouring and snowshoeing through silent winter landscape are part of nature experiences. The steep mountain slopes of the region are neither suitable for intensive agriculture nor for the construction of extensive ski slopes. The sustainable transition of winter tourism is seen as a positive impulse for regional development and the boosting of tourism while preserving cultural identity.

---
Project calendar
03 - 04 May 2023
Living Labs Workshop in Megève
Project: TranStat
Living Labs Workshop in Megève
36956
2023-05-03
2023-05-04
:00
:59
||
|project|
71
45.8567089
6.617932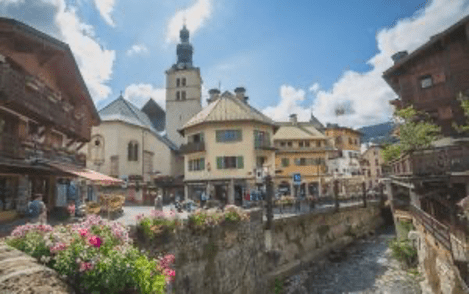 22 Mar 2023
Interreg Alpine Space – TranStat Overview
Project: TranStat
On Wednesday 22 March, at 5.30 p.m., there will be an online presentation of the Transtat Project
32264
2023-03-22
2023-03-22
17:30:00
18:30:59
||
|project|
53.346881
-6.25886