Interreg Alpine Space – TranStat Overview
First image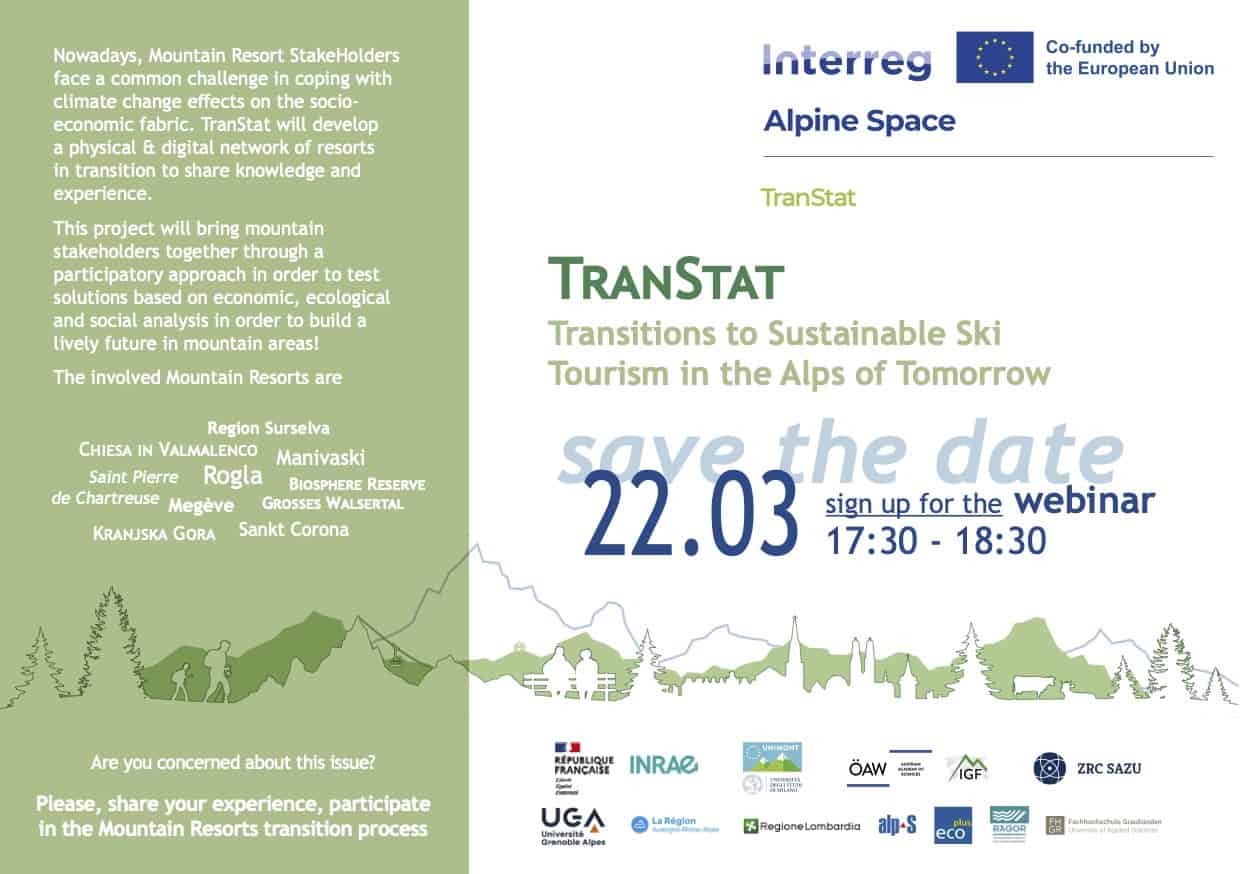 Title
Interreg Alpine Space – TranStat Overview
Date
22 Mar 2023 17:30 - 22 Mar 2023 18:30
Organiser
University of Milan - UNIMONT, INRAE
On Wednesday 22 March, at 5.30 p.m., there will be an online presentation of the Interreg Alpine Space TranStat project. The project aims to develop new socio-economic models that enable ski resorts and their territories to cope with the effects of climate change in mountain areas. The TranStat project intends to develop a physical and digital network and to promote a participatory approach by involving the representatives of the facilities involved in an interactive dialogue. Are you interested or already familiar with these issues? Share your experience with us and participate in the transition process of Mountain Resorts and their territories. Register for the webinar: a few days before the event you will receive the full programme and the access link.


03 - 04 Oct 2023
Partner meeting AMETHyST
Project: AMETHyST
AURA-EE and Energy Agency South Tyrol – CasaClima are happy to host you in Innsbruck in October 2023
43164
1
2023-10-03
2023-10-04
00:00:00
23:59:59
||
|project|
72
47.2620678
11.3960506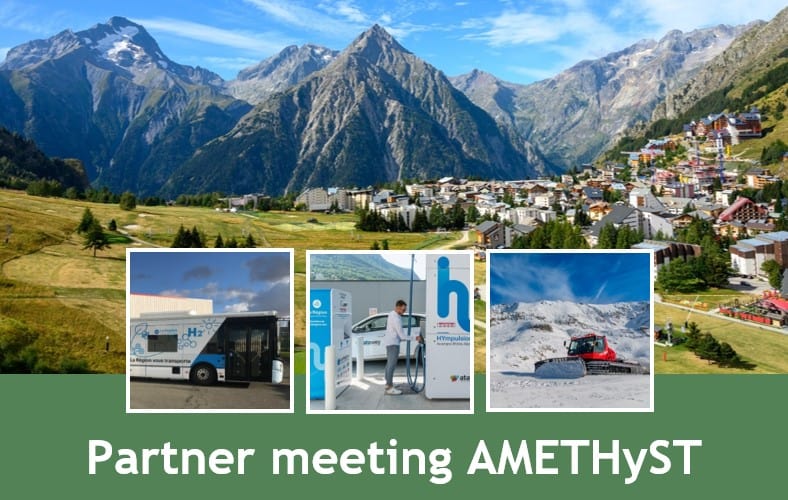 04 Oct 2023
"Save the date" The first site visit and exchange opportunity in Innsbruck
Project: AMETHyST
AMETHyST PPs are organising a series of best practice visits to local hydrogen initiatives.
43209
1
2023-10-04
2023-10-04
00:00:00
23:59:59
||
|project|
72
47.2620678
11.3960506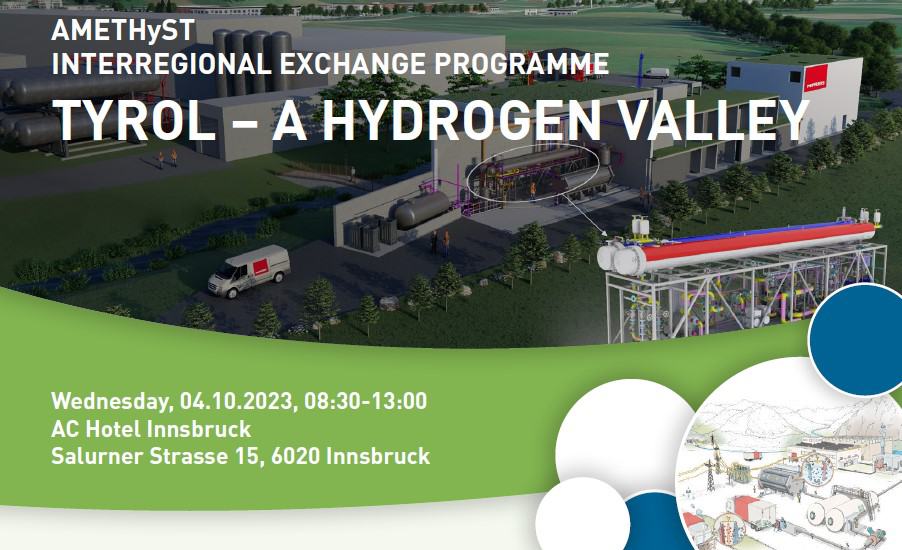 05 - 06 Oct 2023
Digital Alps Conference
Project: SmartCommUnity
The Digital Alps Conference is a major event of the Macro regional strategy for the Alpine area EU
43710
2023-10-05
2023-10-06
14:00:00
12:00:59
||
|project|
45.8327056
6.8651706