Living Labs Workshop in Megève
First image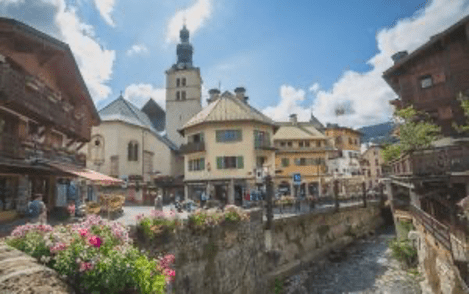 Image de Megève au printemps/Megève in springtime
Title
Living Labs Workshop in Megève
Date
03 May 2023 00:00 - 04 May 2023 00:00
On May 3rd and 4th 2023, Megève will host the 1st International Living Labs Workshop, organized by the project leader, INRAE-LESSEM. 
The 11 PPs and 10 mountain ski resorts involved in the project, the Living Labs (LLs), are meeting in Megève - one of the French LLs - to share and discuss the factors of change - climatic, environmental, societal and economic - that shape the transition process, both on a global scale and at the level of each mountain resort.  In addition to exchanging experiences, the WKS's aim is to contribute, for each LL, to the identification of the drivers and challenges to be tackled in order to engage a fair and sustainable transition. The Workshop is reserved to TranStat PPs and LLs: a synthesis of the work will be communicated afterwards.


03 - 04 Oct 2023
Partner meeting AMETHyST
Project: AMETHyST
AURA-EE and Energy Agency South Tyrol – CasaClima are happy to host you in Innsbruck in October 2023
43164
1
2023-10-03
2023-10-04
00:00:00
23:59:59
||
|project|
72
47.2620678
11.3960506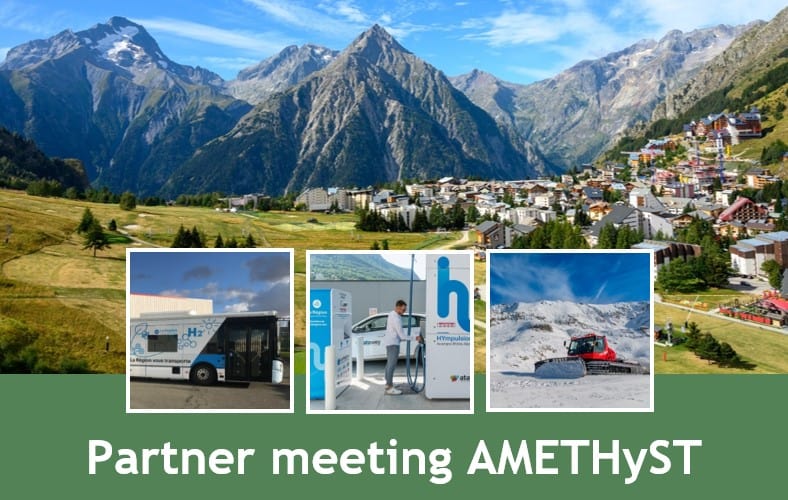 04 Oct 2023
"Save the date" The first site visit and exchange opportunity in Innsbruck
Project: AMETHyST
AMETHyST PPs are organising a series of best practice visits to local hydrogen initiatives.
43209
1
2023-10-04
2023-10-04
00:00:00
23:59:59
||
|project|
72
47.2620678
11.3960506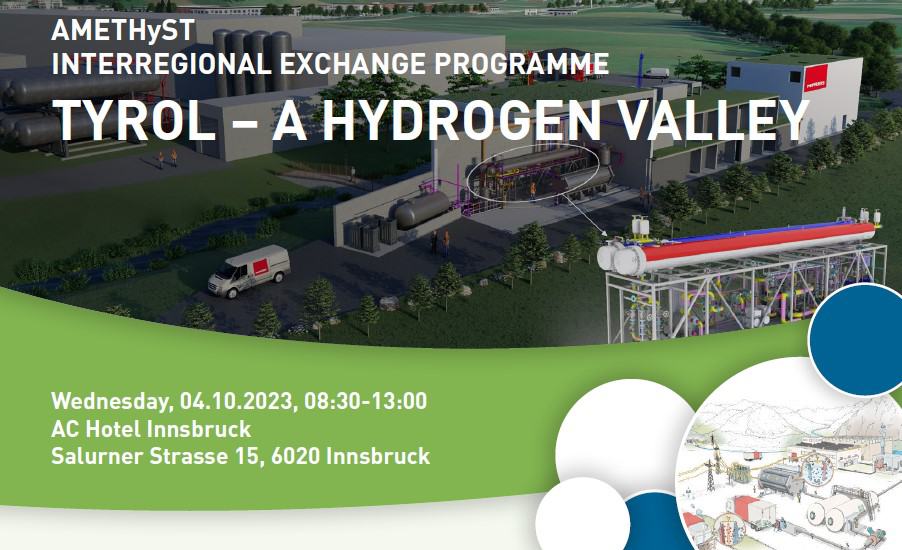 05 - 06 Oct 2023
Digital Alps Conference
Project: SmartCommUnity
The Digital Alps Conference is a major event of the Macro regional strategy for the Alpine area EU
43710
2023-10-05
2023-10-06
14:00:00
12:00:59
||
|project|
45.8327056
6.8651706