Addressing Climate Change in Medium Mountain Ski Resorts
First image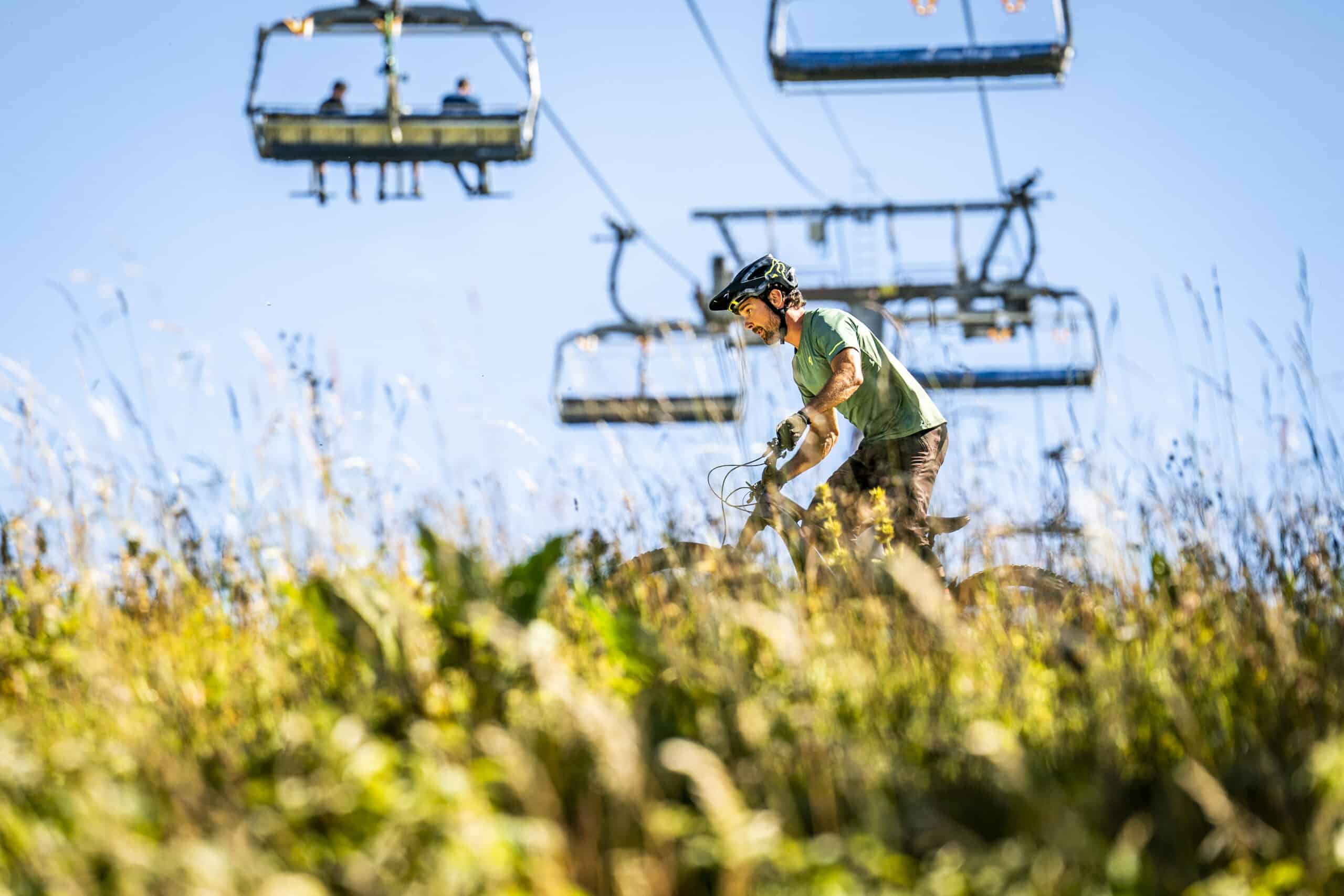 Title
Addressing Climate Change in Medium Mountain Ski Resorts
Date
18 Apr 2023 10:00 - 18 Apr 2023 12:00
Organiser
Città Metropolitana di Torino
If ski tourism is no longer a sustainable objective for medium and low-altitude mountain communities, what future is imaginable to support the socioeconomic development of these areas and encourage different forms of tourism? The ski resort of Métabief, in the French Jura mountains, has launched a study to understand what conversion of activities and structures is possible to accompany the resort towards a future that, according to the most accredited studies, will be increasingly without snow by 2040. Representatives of the resort will share their experience during the conference "Addressing Climate Change in Medium Mountain Ski Resorts," scheduled for Tuesday, April 18 at 10am at the Corso Inghilterra headquarters of the Metropolitan City of Turin. This is essentially a first meeting among partners of the Interreg Alpine Space BeyondSnow project, which aims to increase the resilience of winter tourist destinations to climate change. At the conference, after greetings from the delegate councilor for European projects and tourism of the Metropolitan City of Turin, the delegation of the Syndicat Mixte du Mont d'Or and the Mayors of Ala di Stura and Balme, who are the pilot areas identified in Italy for the experimentation, will speak. The morning will conclude with a speech by Maurizio Dematteis, director of the web magazine Dislivelli.eu.


03 - 04 Oct 2023
Partner meeting AMETHyST
Project: AMETHyST
AURA-EE and Energy Agency South Tyrol – CasaClima are happy to host you in Innsbruck in October 2023
43164
1
2023-10-03
2023-10-04
00:00:00
23:59:59
||
|project|
72
47.2620678
11.3960506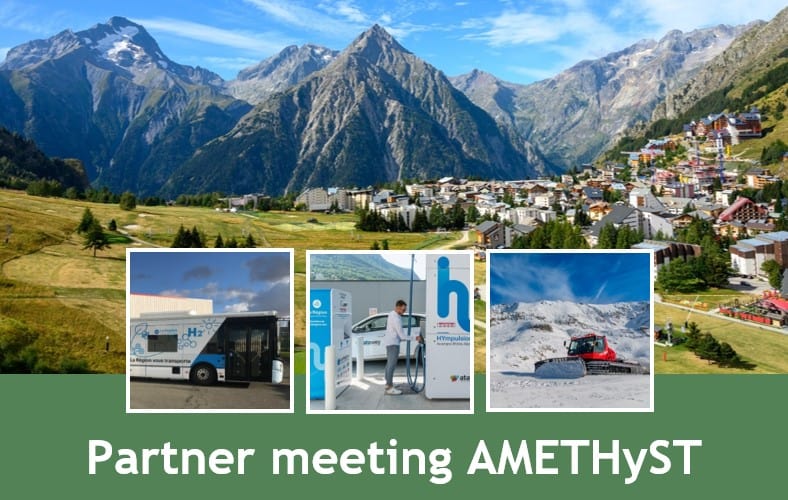 04 Oct 2023
"Save the date" The first site visit and exchange opportunity in Innsbruck
Project: AMETHyST
AMETHyST PPs are organising a series of best practice visits to local hydrogen initiatives.
43209
1
2023-10-04
2023-10-04
00:00:00
23:59:59
||
|project|
72
47.2620678
11.3960506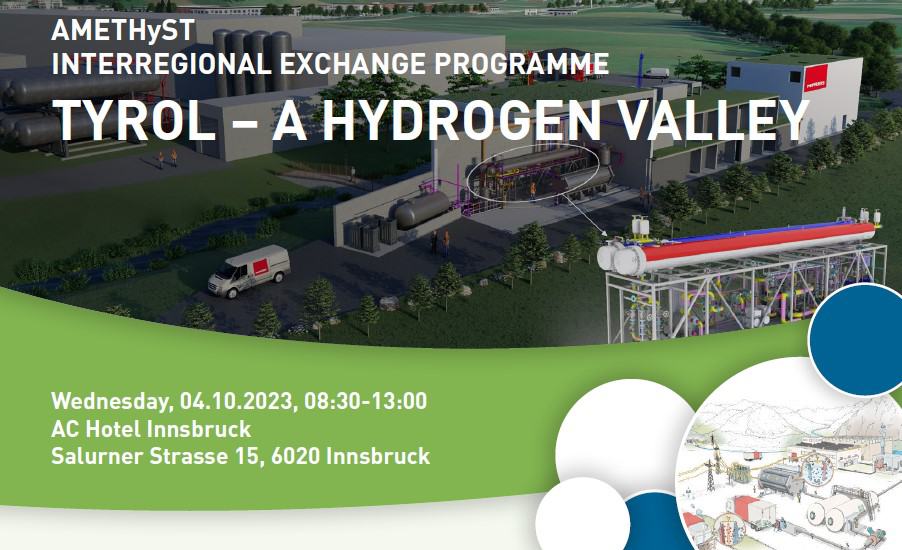 05 - 06 Oct 2023
Digital Alps Conference
Project: SmartCommUnity
The Digital Alps Conference is a major event of the Macro regional strategy for the Alpine area EU
43710
2023-10-05
2023-10-06
14:00:00
12:00:59
||
|project|
45.8327056
6.8651706