AlpSatellites – first transnational meeting
First image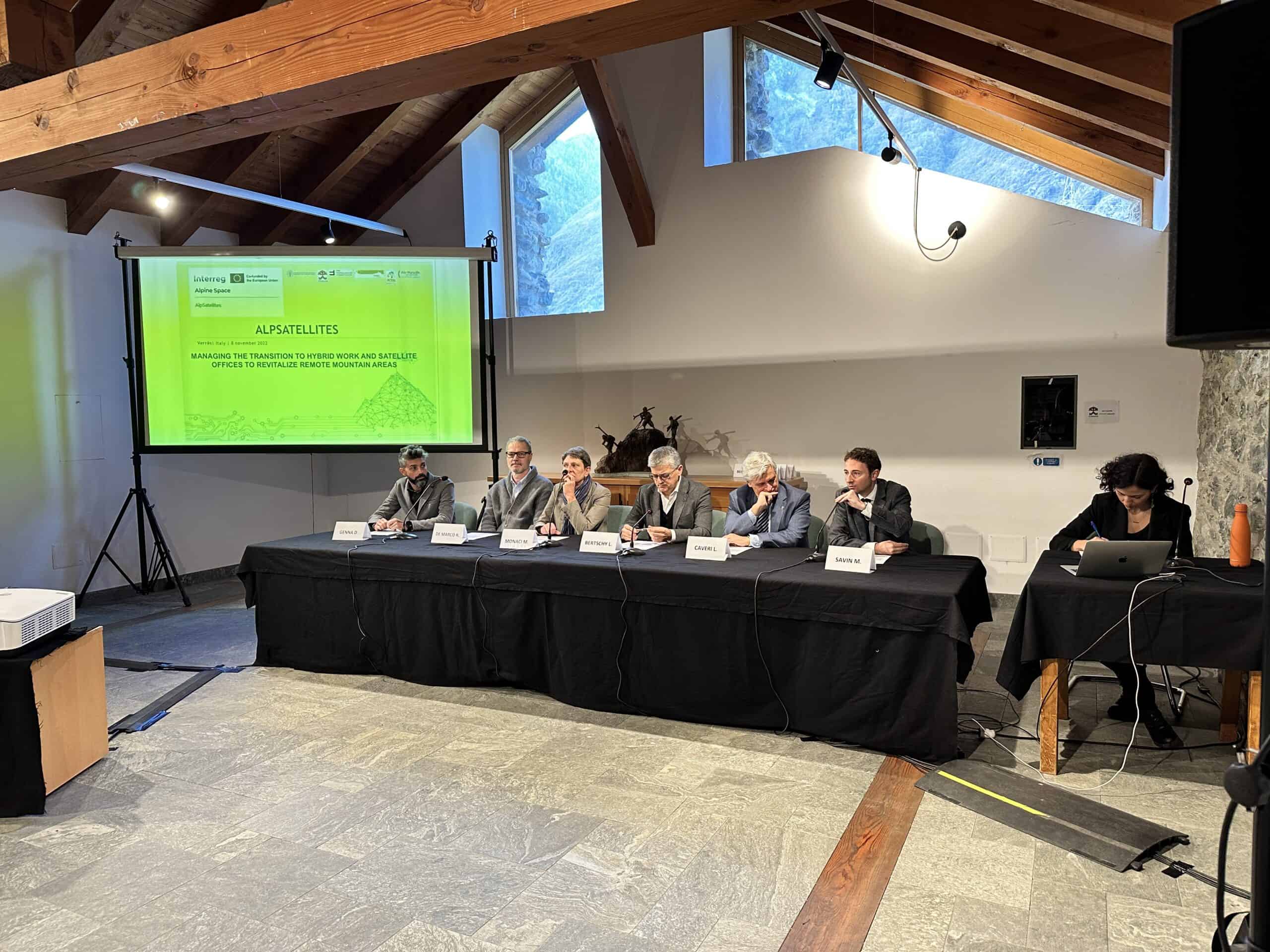 Title
AlpSatellites – first transnational meeting
Date
08 Nov 2022 10:00 - 09 Nov 2022 13:00
Organiser
Unité des Communes valdôtaines Evançon
On November 8th and 9th 2022, the partners of the AlpSatellites Project, cofounded by the Interreg Alpine Space Programme, met in Verrès (in Valle d'Aosta-Italy) to launch the project and share its goals with the local stakeholders. The lead partner is the University of Valle d'Aosta that, during the event, underlined the project goals: after an analysis of the possibilities of the telecommuting and co-working in mountain and rural areas, carrying out a research and providing policymakers with the tools for a policy development in this field. The University of Valle d'Aosta works with the Unité des Communes valdôtaines Evançon (in Italy); the Municipality of Doren and the Vorarlberg University of Applied Sciences (in Austria); the Association Culturelle, Sociale et Sportive du Queyras and the Aix-Marseille Université (in France).


03 - 04 Oct 2023
Partner meeting AMETHyST
Project: AMETHyST
AURA-EE and Energy Agency South Tyrol – CasaClima are happy to host you in Innsbruck in October 2023
43164
1
2023-10-03
2023-10-04
00:00:00
23:59:59
||
|project|
72
47.2620678
11.3960506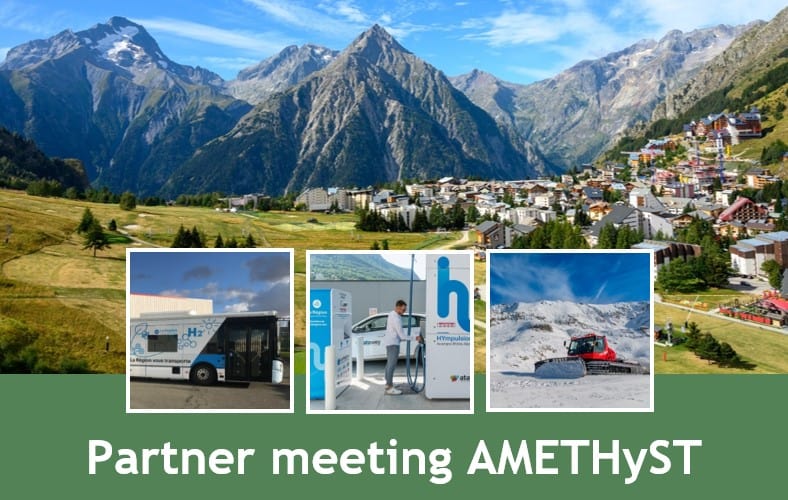 04 Oct 2023
Are you ready for a consistent circular economy? (In German)
Project: Cradle-ALP
In this workshop in World Café format, we will determine what "Cradle to Cradle" means.
43949
2023-10-04
2023-10-04
13:30:00
16:30:59
||
|project|
72
48.2083537
16.3725042
04 Oct 2023
"Save the date" The first site visit and exchange opportunity in Innsbruck
Project: AMETHyST
AMETHyST PPs are organising a series of best practice visits to local hydrogen initiatives.
43209
1
2023-10-04
2023-10-04
00:00:00
23:59:59
||
|project|
72
47.2620678
11.3960506