AlpSatellites – first transnational meeting
First image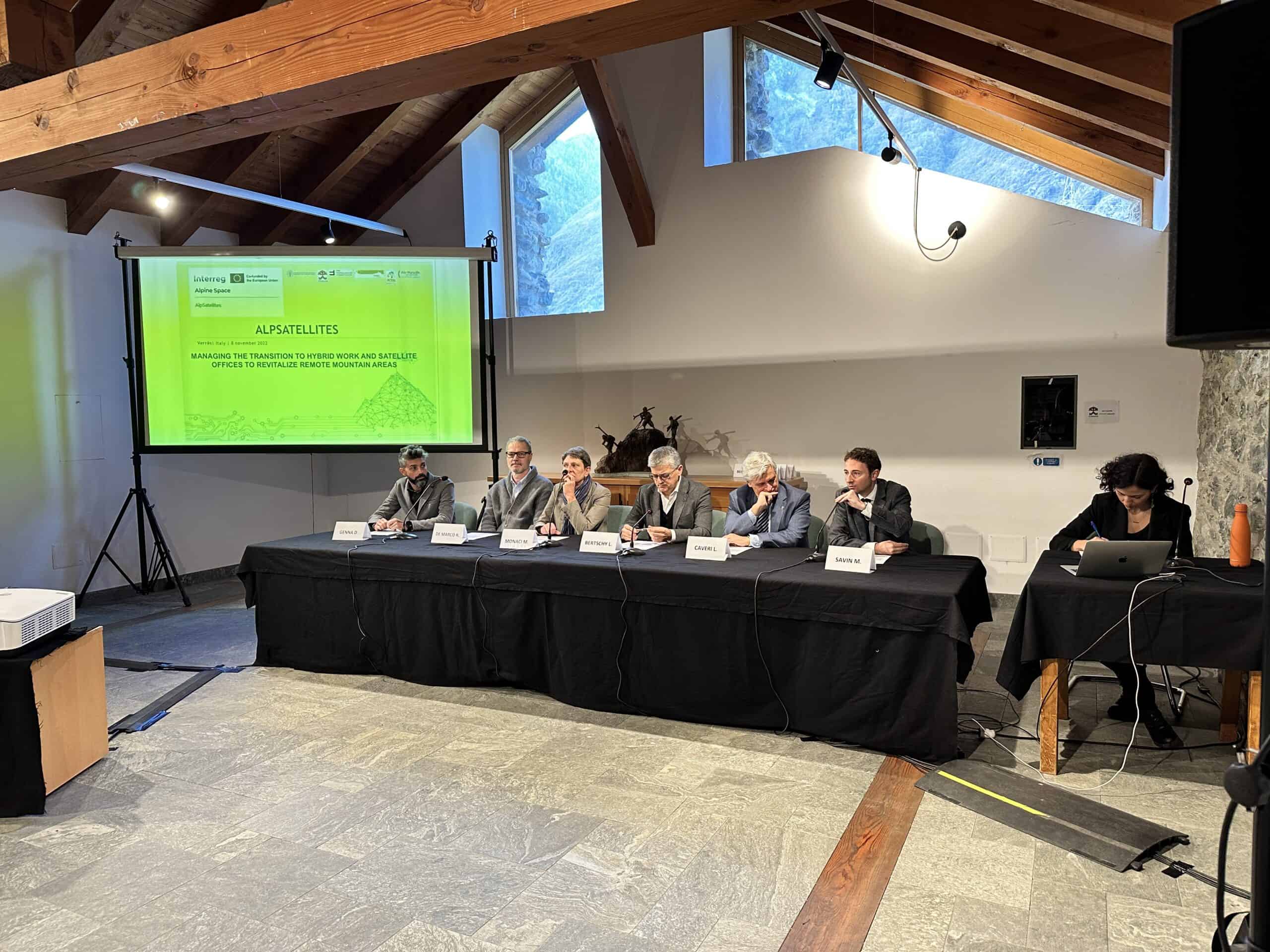 Title
AlpSatellites – first transnational meeting
Date
08 Nov 2022 10:00 - 09 Nov 2022 13:00
Organiser
Unité des Communes valdôtaines Evançon
On November 8th and 9th 2022, the partners of the AlpSatellites Project, cofounded by the Interreg Alpine Space Programme, met in Verrès (in Valle d'Aosta-Italy) to launch the project and share its goals with the local stakeholders. The lead partner is the University of Valle d'Aosta that, during the event, underlined the project goals: after an analysis of the possibilities of the telecommuting and co-working in mountain and rural areas, carrying out a research and providing policymakers with the tools for a policy development in this field. The University of Valle d'Aosta works with the Unité des Communes valdôtaines Evançon (in Italy); the Municipality of Doren and the Vorarlberg University of Applied Sciences (in Austria); the Association Culturelle, Sociale et Sportive du Queyras and the Aix-Marseille Université (in France).

30 - 31 Mar 2023
EUSALP: Circular Economy Conference
Raw materials scarce and precious - let's save them
27750
0
2023-03-30
2023-03-31
18:30:00
13:00:59
||
|program|
74
46.8055656
7.1612669
24 - 28 Apr 2023
4th EU Macro-Regional Strategies Week
EU MRS Week is the biggest annual event dedicated to the four EU macro-regional strategies.
30839
1
2023-04-24
2023-04-28
00:00:00
23:59:59
||
|program|
50.8605757
4.394246067369956

04 - 05 Apr 2023
Project meeting in Bolzano
Project: X-RISK-CC
First face-to-face project meeting in Bolzano.
30725
1
2023-04-04
2023-04-05
00:00:00
23:59:59
||
|project|
70
46.4939849
11.34752
17 - 18 Apr 2023
Study visit in Bavaria
Project: H2MA
Organization of study visit on commercial long-distance transportation
31274
2023-04-17
2023-04-18
14:00:00
19:00:59
||
|project|
69
49.4602808
11.028279