BE-READI ALPS final conference
First image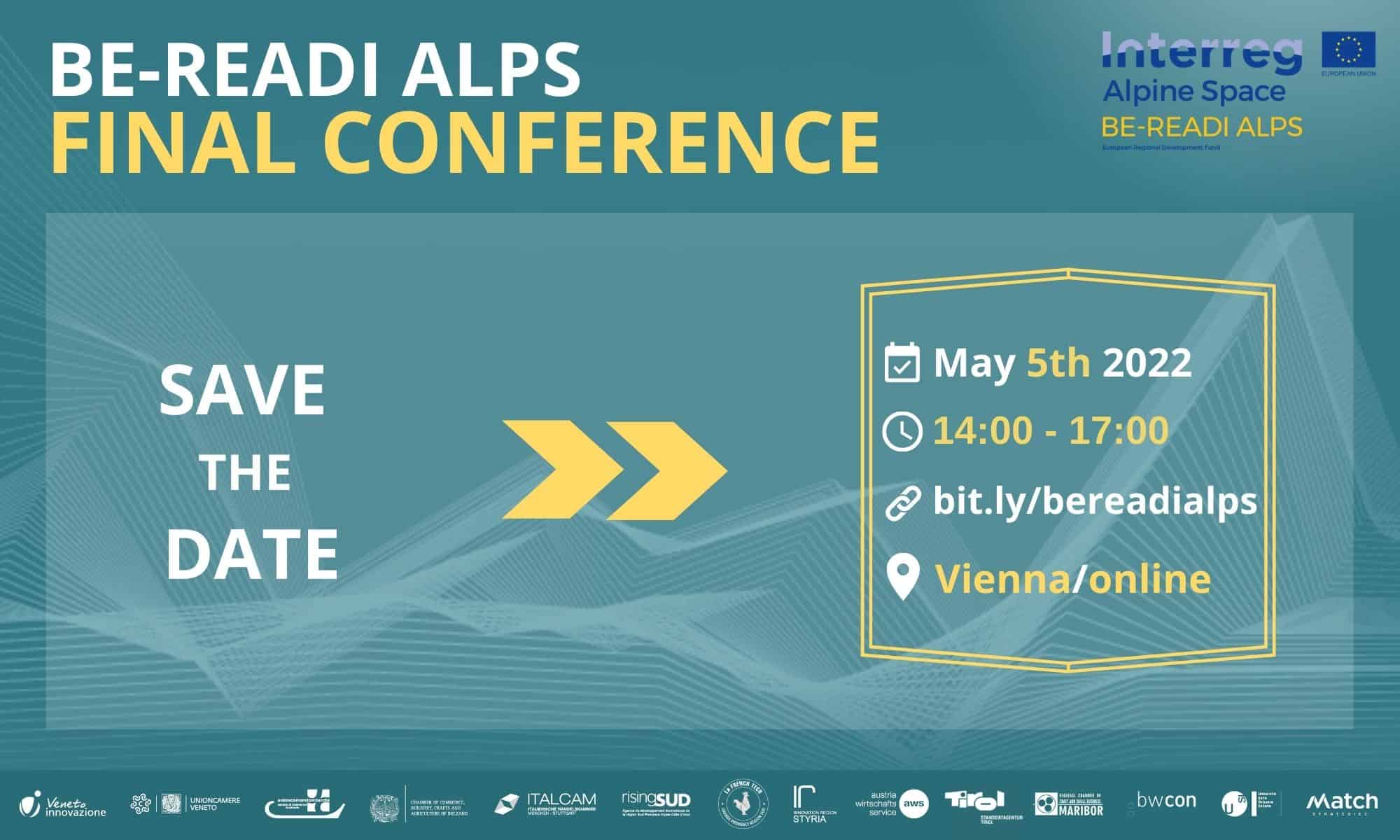 Title
BE-READI ALPS final conference
Date
05 May 2022 14:00 - 05 May 2022 17:30
BE-READI ALPS invites you to the final conference of their successful project. Experts from different countries will present the BE-READI ALPS project and discuss about how to best support mature companies in starting a second life and become more innovative.
During the conference, the finalists of the BE-READI ALPS Award will pitch their projects and companies. At the end there will be a vote on who will become Alpine Champion.
The event will take place both in Vienna and online.


03 - 04 Oct 2023
Partner meeting AMETHyST
Project: AMETHyST
AURA-EE and Energy Agency South Tyrol – CasaClima are happy to host you in Innsbruck in October 2023
43164
1
2023-10-03
2023-10-04
00:00:00
23:59:59
||
|project|
72
47.2620678
11.3960506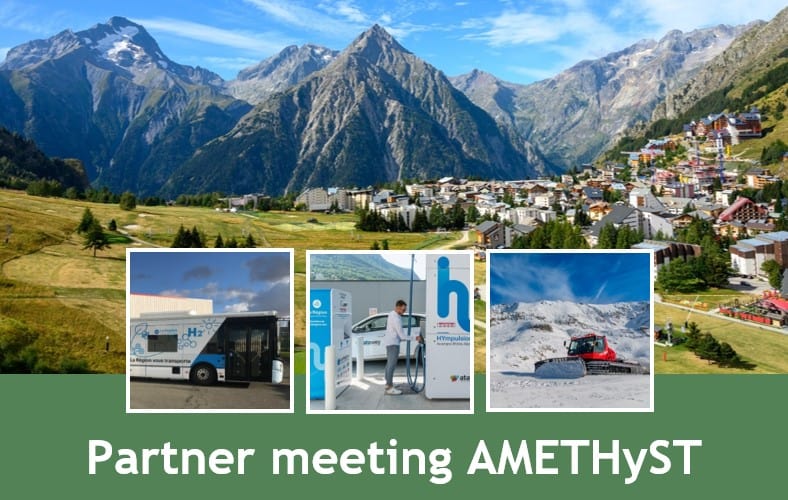 04 Oct 2023
"Save the date" The first site visit and exchange opportunity in Innsbruck
Project: AMETHyST
AMETHyST PPs are organising a series of best practice visits to local hydrogen initiatives.
43209
1
2023-10-04
2023-10-04
00:00:00
23:59:59
||
|project|
72
47.2620678
11.3960506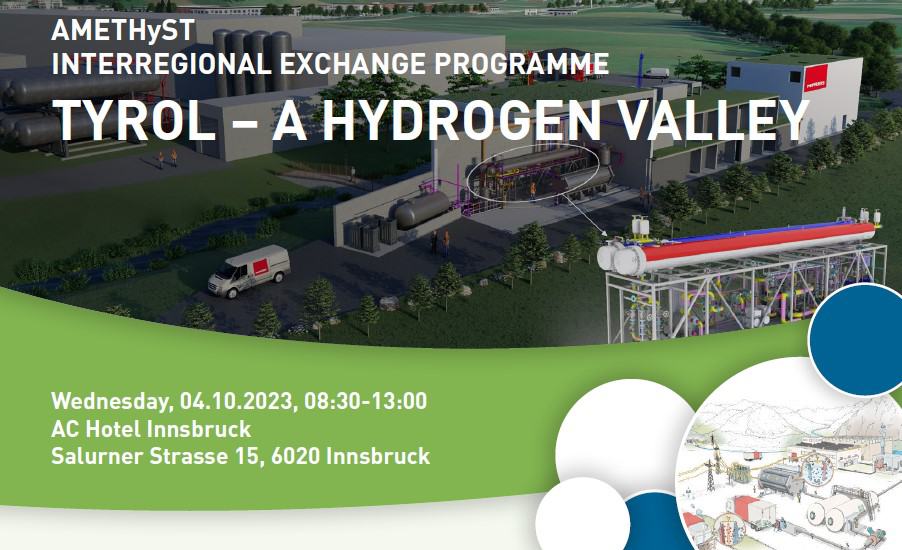 05 - 06 Oct 2023
Digital Alps Conference
Project: SmartCommUnity
The Digital Alps Conference is a major event of the Macro regional strategy for the Alpine area EU
43710
2023-10-05
2023-10-06
14:00:00
12:00:59
||
|project|
45.8327056
6.8651706