Interreg Online Session – Transnational programmes of Land of Salzburg
First image
Title
Interreg Online Session – Transnational programmes of Land of Salzburg
Date
10 Nov 2021 13:00 - 10 Nov 2021 14:30
Organiser
Land of Salzburg
The Land of Salzburg invites everyone interested to join the online information session about Intrerreg crossborder programmes called 'Interreg zum Vertiefen - Grenzüberschreitende Programme'.
For registration please send an e-mail to: interreg-info@salzburg.gv.at.
The topics are going to be:
- Priorities and objectives of the programme period 2021-2027
- Contact persons for the transnational projects
- Special features and challenges of transnational programmes
- Presentation of the programmes: Alpine Space, Central Europe and Danube Region; cooperation area, funding priorities, potential project promoters, co-financing rate, types of projects, first calls for project submission
- Networking opportunities throughout Europe: presentation of the URBACT and Interreg Europe programmes
- Tips, tricks and stumbling blocks for the successful implementation of transnational projects - a field report


03 - 04 Oct 2023
Partner meeting AMETHyST
Project: AMETHyST
AURA-EE and Energy Agency South Tyrol – CasaClima are happy to host you in Innsbruck in October 2023
43164
1
2023-10-03
2023-10-04
00:00:00
23:59:59
||
|project|
72
47.2620678
11.3960506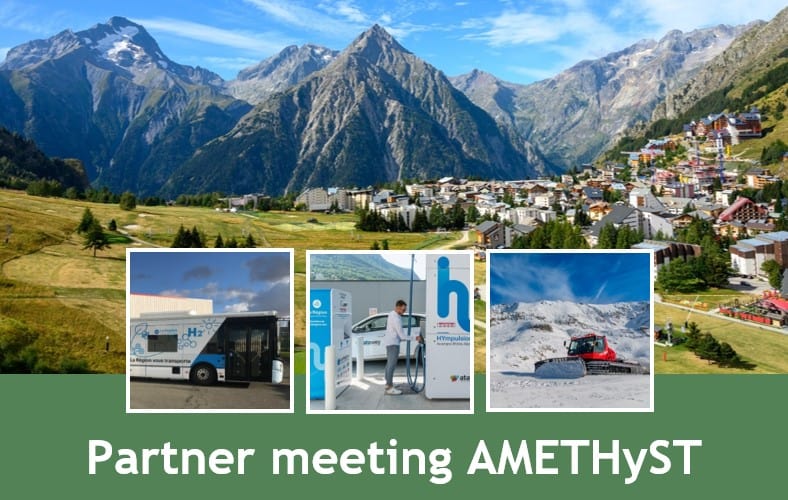 04 Oct 2023
"Save the date" The first site visit and exchange opportunity in Innsbruck
Project: AMETHyST
AMETHyST PPs are organising a series of best practice visits to local hydrogen initiatives.
43209
1
2023-10-04
2023-10-04
00:00:00
23:59:59
||
|project|
72
47.2620678
11.3960506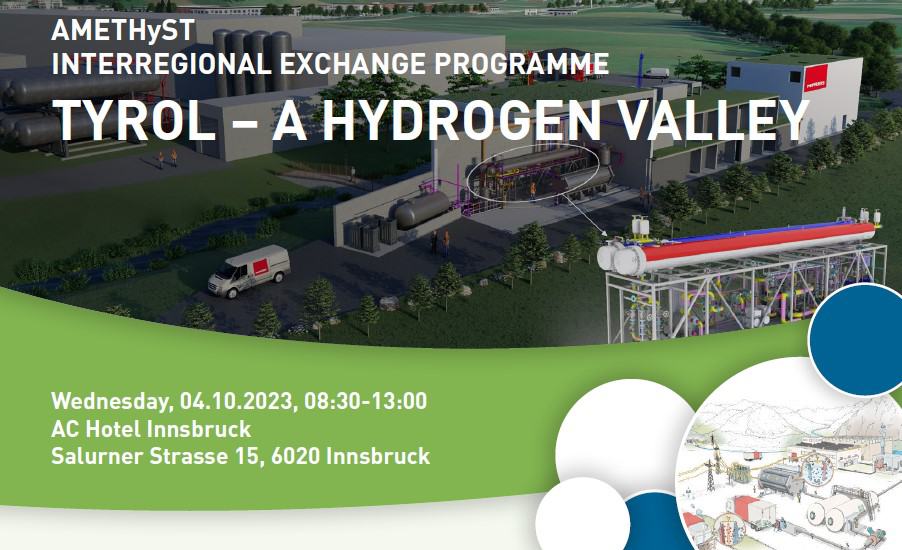 05 - 06 Oct 2023
Digital Alps Conference
Project: SmartCommUnity
The Digital Alps Conference is a major event of the Macro regional strategy for the Alpine area EU
43710
2023-10-05
2023-10-06
14:00:00
12:00:59
||
|project|
45.8327056
6.8651706