Alps4GreenC Projectupdate for Austrian Stakeholders
First image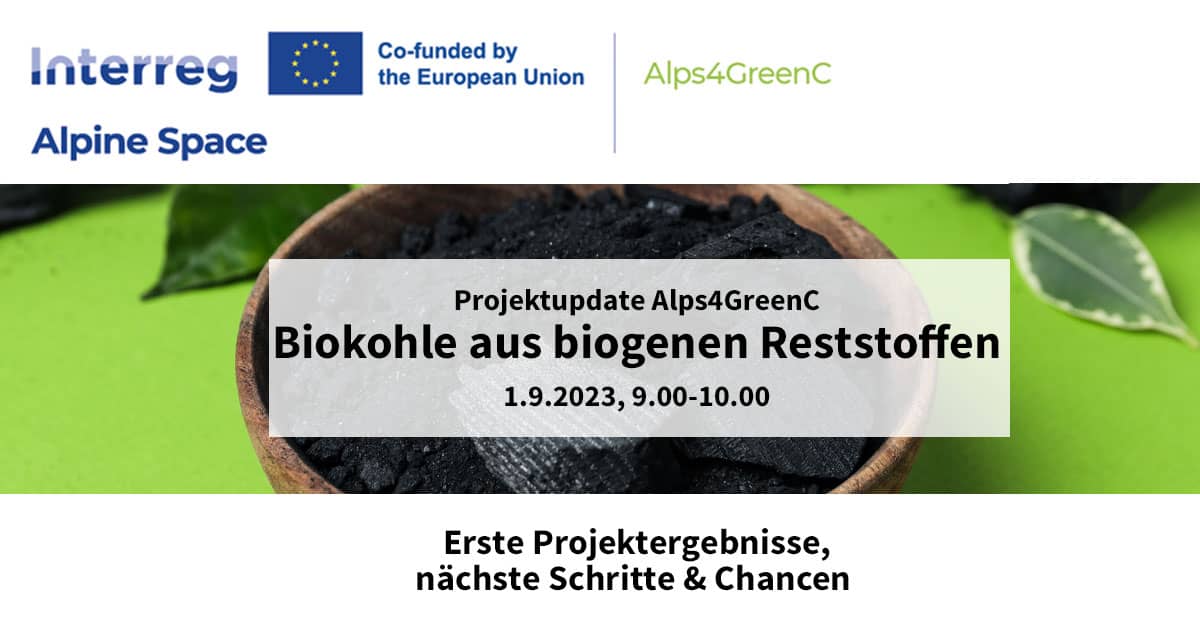 Title
Alps4GreenC Projectupdate for Austrian Stakeholders
Date
01 Sep 2023 09:00 - 01 Sep 2023 10:00
Organiser
BEST - Bioenergy & Sustainable Technologies BioBASE
In a national Online Workshop we will inform Austrian Stakeholders about the Outcome of the Crowdsourcing Campaign, inform them about other project activities, next steps and answer their questions. We will present the residues selected and the first results of the characterization. We will give an overview of  the next project steps and inform about opportunities of biochar productions out of residues.


03 - 04 Oct 2023
Partner meeting AMETHyST
Project: AMETHyST
AURA-EE and Energy Agency South Tyrol – CasaClima are happy to host you in Innsbruck in October 2023
43164
1
2023-10-03
2023-10-04
00:00:00
23:59:59
||
|project|
72
47.2620678
11.3960506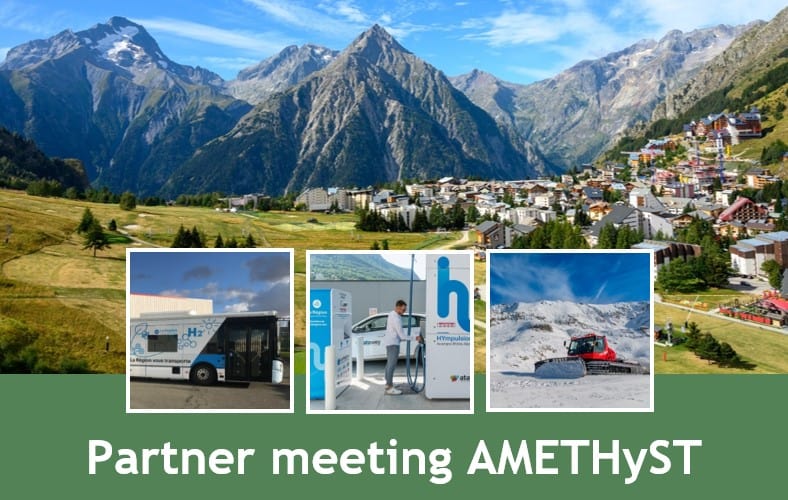 04 Oct 2023
Are you ready for a consistent circular economy? (In German)
Project: Cradle-ALP
In this workshop in World Café format, we will determine what "Cradle to Cradle" means.
43949
2023-10-04
2023-10-04
13:30:00
16:30:59
||
|project|
72
48.2083537
16.3725042
04 Oct 2023
"Save the date" The first site visit and exchange opportunity in Innsbruck
Project: AMETHyST
AMETHyST PPs are organising a series of best practice visits to local hydrogen initiatives.
43209
1
2023-10-04
2023-10-04
00:00:00
23:59:59
||
|project|
72
47.2620678
11.3960506