European Week of Regions and Cities 2022
Virtual Meeting & Physical Meeting
First image
Title
European Week of Regions and Cities 2022
Date
10 Oct 2022 00:00 - 13 Oct 2022 00:00
The European Week of Regions and Cities (#EURegionsWeek) is the biggest annual Brussels-based event dedicated to cohesion policy.
It has grown to become a unique communication and networking platform, bringing together regions and cities from all over Europe, including politicians, administrators, experts and academics. In 2021, the second digital edition, reached a record number of almost 18.000 registered participants and 300 sessions over a week, involving more than 590 partners.
Under the motto New challenges for Europe´s cohesion, this year´s edition will focus on four main themes: Green transition, Territorial cohesion, Digital transition and Youth empowerment.
Stay tuned! Registration will open on 31 August.


03 - 04 Oct 2023
Partner meeting AMETHyST
Project: AMETHyST
AURA-EE and Energy Agency South Tyrol – CasaClima are happy to host you in Innsbruck in October 2023
43164
1
2023-10-03
2023-10-04
00:00:00
23:59:59
||
|project|
72
47.2620678
11.3960506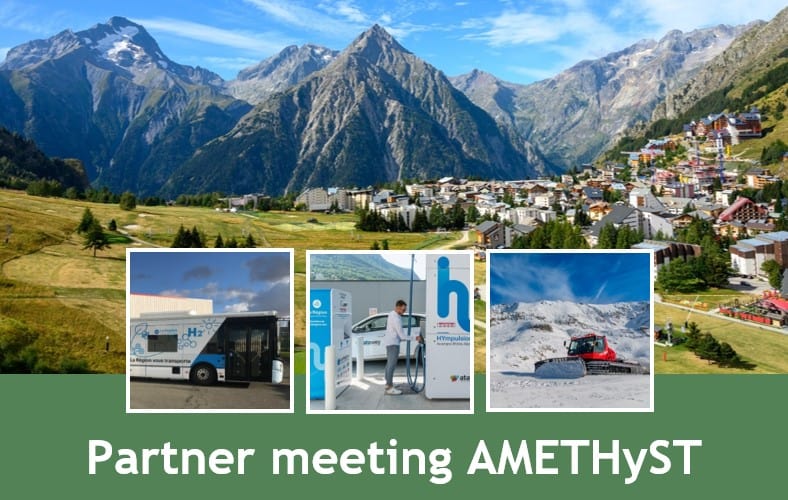 04 Oct 2023
Are you ready for a consistent circular economy? (In German)
Project: Cradle-ALP
In this workshop in World Café format, we will determine what "Cradle to Cradle" means.
43949
2023-10-04
2023-10-04
13:30:00
16:30:59
||
|project|
72
48.2083537
16.3725042
04 Oct 2023
"Save the date" The first site visit and exchange opportunity in Innsbruck
Project: AMETHyST
AMETHyST PPs are organising a series of best practice visits to local hydrogen initiatives.
43209
1
2023-10-04
2023-10-04
00:00:00
23:59:59
||
|project|
72
47.2620678
11.3960506