EUSALP Annual Conference 2022
First image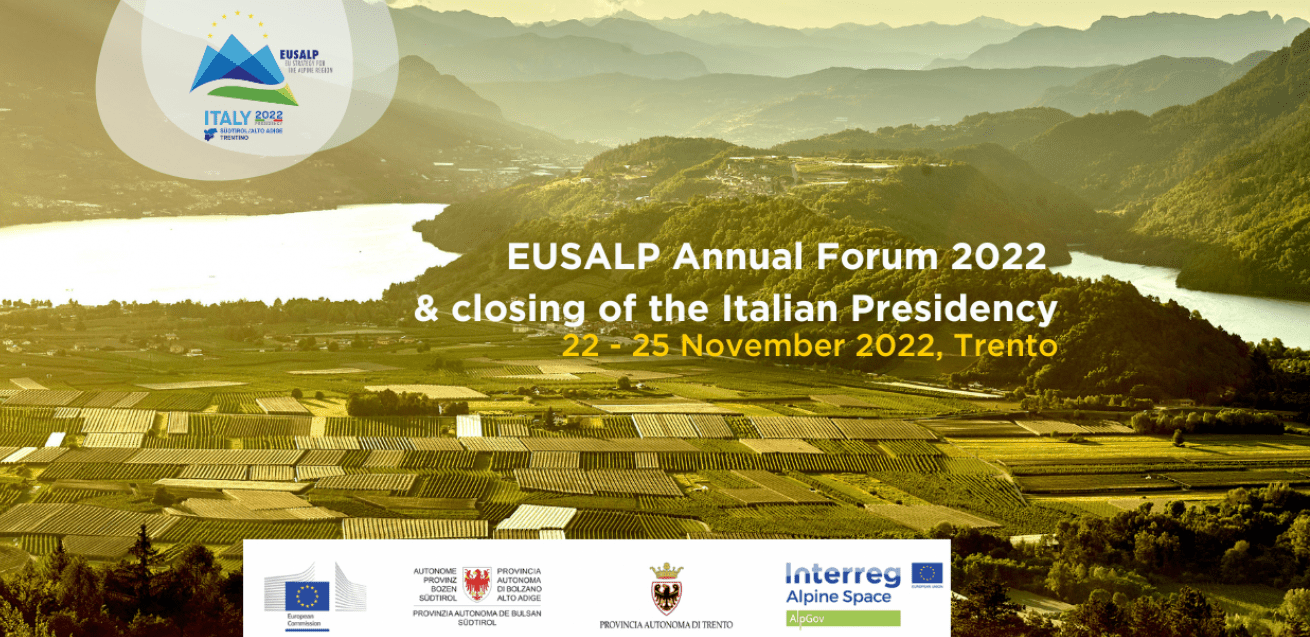 Title
EUSALP Annual Conference 2022
Date
22 Nov 2022 - 24 Nov 2022
Organiser
Italian Presidency
The Italian Presidency organises the Annual Forum as an important moment to share, confirm and celebrate EUSALP achievements. The Forum will mark the end of a productive year dedicated to improving the governance of the Strategy, and jointly face challenges such as climate change, connectivity of central and peripheral Alpine areas and youth participation.

24 - 28 Apr 2023
4th EU Macro-Regional Strategies Week
EU MRS Week is the biggest annual event dedicated to the four EU macro-regional strategies.
30839
1
2023-04-24
2023-04-28
00:00:00
23:59:59
||
|program|
50.8605757
4.394246067369956

04 - 05 Apr 2023
Project meeting in Bolzano
Project: X-RISK-CC
First face-to-face project meeting in Bolzano.
30725
1
2023-04-04
2023-04-05
00:00:00
23:59:59
||
|project|
70
46.4939849
11.34752
17 - 18 Apr 2023
Study visit in Bavaria
Project: H2MA
Organization of study visit on commercial long-distance transportation
31274
2023-04-17
2023-04-18
14:00:00
19:00:59
||
|project|
69
49.4602808
11.028279