International conference "Schools for climate action in the Alps"
First image

Title
International conference "Schools for climate action in the Alps"
Date
28 Sep 2023 - 29 Sep 2023
Organiser
The conference is organised by the Slovene presidency of the Alpine Convention.
Contact
Permanent Secretariat of the Alpine Convention
The focus of the conference is on school education in the fields of climate change mitigation and adaptation for youth aged five to nineteen. Emphasis is placed on formal and informal, indoor and outdoor formats, and the inputs will consider the specificity of the Alps.
An informal get-together will take place on 27 September at the Triglav National Park information centre upon participants' arrival. The conference will begin in the morning of 28 September in the Centre for School and Outdoor Education (CŠOD) of Bohinj with a first-hand experience of how climate change education works in Slovenia.
The Schools for climate action in the Alps Conference is aimed at education stakeholders in the fields of climate change, sustainability, and the environment, teachers, education authorities, individuals in charge of programme planning in regional and national administrations, and other interested stakeholders.
The event will be held in English and is free of charge. Restistration is open until 15 September.


03 - 04 Oct 2023
Partner meeting AMETHyST
Project: AMETHyST
AURA-EE and Energy Agency South Tyrol – CasaClima are happy to host you in Innsbruck in October 2023
43164
1
2023-10-03
2023-10-04
00:00:00
23:59:59
||
|project|
72
47.2620678
11.3960506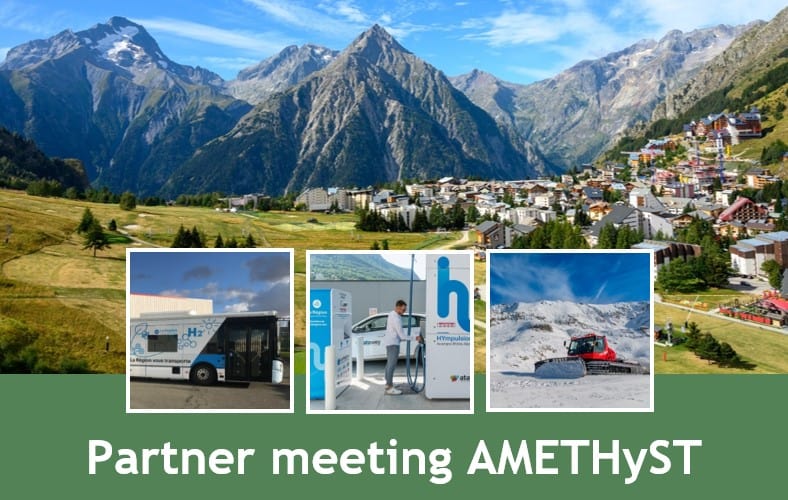 04 Oct 2023
Are you ready for a consistent circular economy? (In German)
Project: Cradle-ALP
In this workshop in World Café format, we will determine what "Cradle to Cradle" means.
43949
2023-10-04
2023-10-04
13:30:00
16:30:59
||
|project|
72
48.2083537
16.3725042
04 Oct 2023
"Save the date" The first site visit and exchange opportunity in Innsbruck
Project: AMETHyST
AMETHyST PPs are organising a series of best practice visits to local hydrogen initiatives.
43209
1
2023-10-04
2023-10-04
00:00:00
23:59:59
||
|project|
72
47.2620678
11.3960506