Join us in the second I-SWAMP seminar for German and Slovenian-speaking teachers and educators!
First image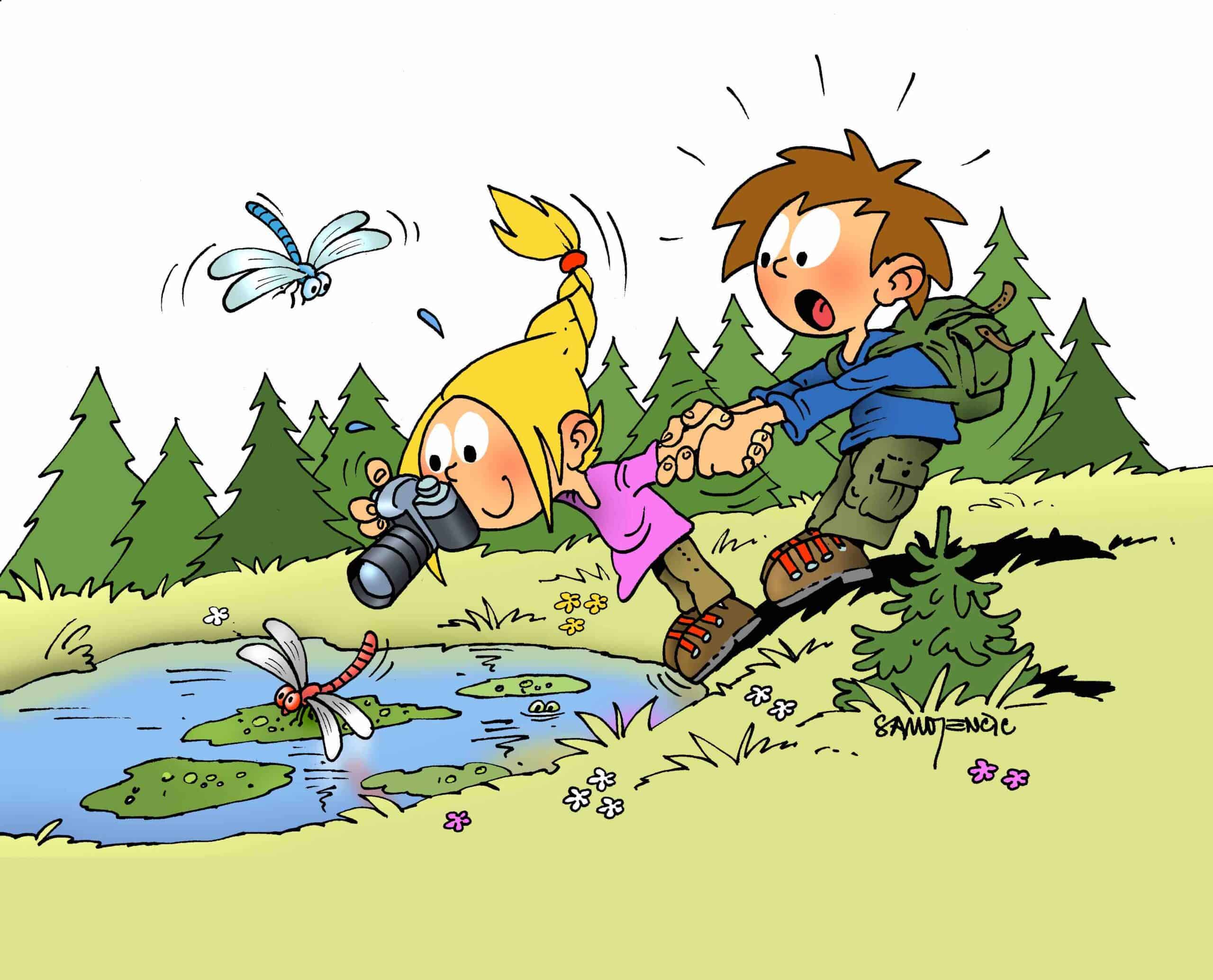 Title
Join us in the second I-SWAMP seminar for German and Slovenian-speaking teachers and educators!
Date
25 Oct 2023 13:30 - 25 Oct 2023 00:00
Organiser
Geopark Karawanken/Karavanke and Institute of the Republic of Slovenia for Nature Conservation (IRSNC)
We kindly invite all educators, teachers and mentors to join us at the online educational seminar that will take place on Wednesday, October 25th, 2023 at 13.30. The seminar is hosted by Geopark Karawanken-Karavanke, Institute of the Republic of Slovenia for nature conservation and Podzemlje Pece. The program is intended for kindergarten teachers, classroom teachers, teachers of biology, natural science, geography, home economics, teachers who work in Centres for school and extracurricular activities (CŠOD) and other pedagogical and professional workers. The key nature conservation goal addressed by the program is to present the importance of wetlands, efforts to preserve them, wetlands in the Geopark Karawanken-Karavanke area and activities within the I-SWAMP project. Wetlands are increasingly rarer ecosystems that perform very important ecosystem services. Namely, they are natural water retainers and regulate local climate conditions - they protect against floods and retain large amounts of water, thus mitigating droughts in the summer. Wetlands are home to many rare and endangered species of plants and animals. In addition to the diversity of life, wetlands are ideal places for nature observation and relaxation, places for research and education, and raising awareness of the importance of nature conservation. The program includes various activities using a variety of didactic and interpretation tools. We will present different methods of experiencing nature and nature interpretation. The event will feature lectures by experts from various disciplines, such as nature conservation and hydrology. During the seminar we will present the new booklet "WETLANDS – into nature with boots" (MOKRIŠČA – v naravo s škornji/FEUCHTGEBIETE – mit Gummistiefeln in die Natur), which was created in the I-SWAMP project. The event will be held in Slovenian and German language. Applications for the workshop are open until Friday, October 20th, 2023, you can apply on email address office@geopark-karawanken.at. We're looking forward to meeting you at the webinar!


11 Dec 2023
2nd Webinar Observers
Project: TranStat
Activities overview and partecipatory activity on the driving forces for the online participants
47803
2023-12-11
2023-12-11
17:00:00
18:30:59
||
|project|
45.85788038978777
6.618529214209087

19 Dec 2023
INNOBIOVC Webinar Innovation Express Call (IEC24)
Project: INNOBIOVC
Webinar for regions interested in the IEC 2024
48371
2023-12-19
2023-12-19
10:30:00
12:00:59
||
|project|
25 Jan 2024
Project: Alps4GreenC
The Alps4GreenC final conference will present the mail project results.
48622
2024-01-25
2024-01-25
09:00:00
16:00:59
||
|project|
72
48.11653205
15.136044452357119