Kick-Off Meeting in Verona
Virtual Meeting & Physical Meeting
First image
Title
Kick-Off Meeting in Verona
Date
24 Jan 2023 - 25 Jan 2023
Organiser
Consorzio ZAI - Interporto Quadrante Europa
ECOLE Project Kick-off: Eco-Industrial Park Network for the Alpine Regions – Leveraging Smart and Circular Economy
End of January the kick-off meeting for the Interreg Alpine Space funded project "Eco-Industrial Park Network for the Alpine Regions – Leveraging smart and circular economy" was held in Verona. Led by Consorzio ZAI, the project team includes 12 partners from five Alpine countries (Italy, Slovenia, Austria, Germany and France), representing local development agencies, public authorities, higher education institutions, SMEs, and business support organizations. => Stay tuned for more details over the coming months!
Partners:
Consorzio ZAI Interporto Quadrante Europe COSELAG - Trieste Economic Trieste Economic Development Agency RA Sora - Development Agency Sora Ltd RRA-LUR - Regional Development Agency of the Ljubljana Energy and Innovation Centre of Weiz Wirtschaftsagentur Burgenland GmbH Technologiezentrum Energie (TZE) ITALCAM - Italian-German Chamber of Commerce Grenoble-Alps Metropole POLYMERIS Lombardy Foundation for the Environment TUM International GmbH


03 - 04 Oct 2023
Partner meeting AMETHyST
Project: AMETHyST
AURA-EE and Energy Agency South Tyrol – CasaClima are happy to host you in Innsbruck in October 2023
43164
1
2023-10-03
2023-10-04
00:00:00
23:59:59
||
|project|
72
47.2620678
11.3960506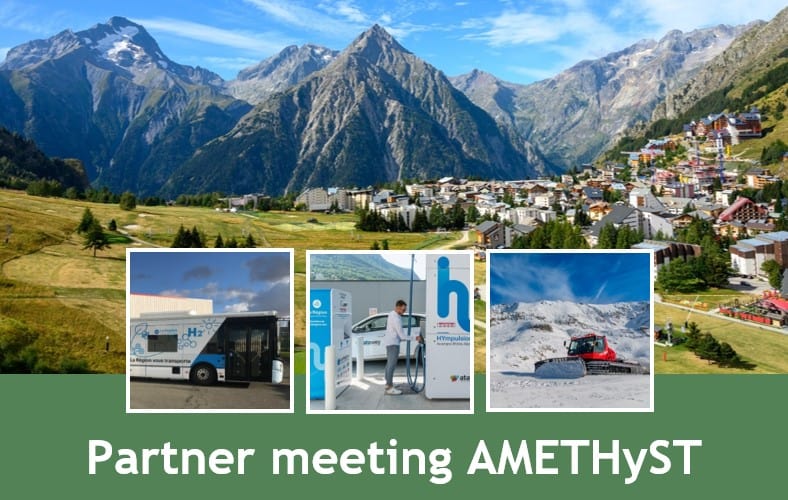 04 Oct 2023
"Save the date" The first site visit and exchange opportunity in Innsbruck
Project: AMETHyST
AMETHyST PPs are organising a series of best practice visits to local hydrogen initiatives.
43209
1
2023-10-04
2023-10-04
00:00:00
23:59:59
||
|project|
72
47.2620678
11.3960506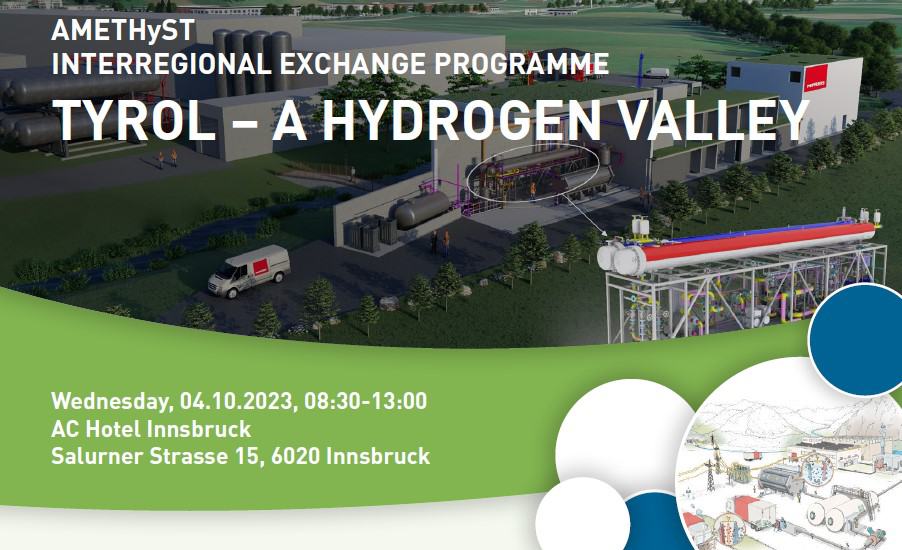 05 - 06 Oct 2023
Digital Alps Conference
Project: SmartCommUnity
The Digital Alps Conference is a major event of the Macro regional strategy for the Alpine area EU
43710
2023-10-05
2023-10-06
14:00:00
12:00:59
||
|project|
45.8327056
6.8651706