Residential buildings as a player in the energy future
First image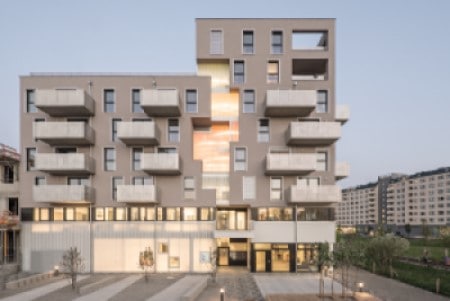 Title
Residential buildings as a player in the energy future
Date
10 Nov 2023 - 10 Nov 2023
Organiser
Zukunftsagentur Bau/ KLIEN Funding in Austria
Contact
Zukunftsagentur Bau, 0043 66283020019
The Climate and Energy Fund supports planning services for entire heat supply concepts with building component activation as heat storage and locally generated, renewable energy or renewable electricity from generation peaks as heat source. The aim is that projects of Austrian housing developers will be increasingly implemented with thermal activated buildings through correspondingly promoted planning.


11 Dec 2023
2nd Webinar Observers
Project: TranStat
Activities overview and partecipatory activity on the driving forces for the online participants
47803
2023-12-11
2023-12-11
17:00:00
18:30:59
||
|project|
45.85788038978777
6.618529214209087

19 Dec 2023
INNOBIOVC Webinar Innovation Express Call (IEC24)
Project: INNOBIOVC
Webinar for regions interested in the IEC 2024
48371
2023-12-19
2023-12-19
10:30:00
12:00:59
||
|project|
25 Jan 2024
Project: Alps4GreenC
The Alps4GreenC final conference will present the mail project results.
48622
2024-01-25
2024-01-25
09:00:00
16:00:59
||
|project|
72
48.11653205
15.136044452357119