First image
179 PROJECTS CO-FINANCED SINCE 2000
Interreg Alpine Space programme
Interreg is a series of programmes for the cohesion between regions in and out of the European Union. The Interreg Alpine Space programme co-finances and supports cooperation projects across the borders of seven Alpine countries. Since its creation in 2000, it tackles common challenges and improve the quality of life of the 80 million inhabitants of the Alpine region. Within the current period 2021-2027, we are at the forefront of the transition to a unique, carbon neutral and climate resilient European territory: the Alpine Region.


03 - 04 Oct 2023
Partner meeting AMETHyST
Project: AMETHyST
AURA-EE and Energy Agency South Tyrol – CasaClima are happy to host you in Innsbruck in October 2023
43164
1
2023-10-03
2023-10-04
00:00:00
23:59:59
||
|project|
72
47.2620678
11.3960506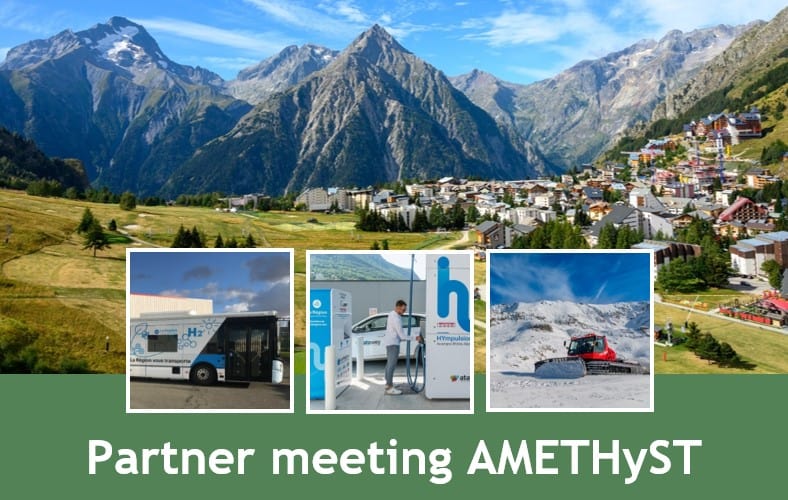 04 Oct 2023
Are you ready for a consistent circular economy? (In German)
Project: Cradle-ALP
In this workshop in World Café format, we will determine what "Cradle to Cradle" means.
43949
2023-10-04
2023-10-04
13:30:00
16:30:59
||
|project|
72
48.2083537
16.3725042
04 Oct 2023
"Save the date" The first site visit and exchange opportunity in Innsbruck
Project: AMETHyST
AMETHyST PPs are organising a series of best practice visits to local hydrogen initiatives.
43209
1
2023-10-04
2023-10-04
00:00:00
23:59:59
||
|project|
72
47.2620678
11.3960506