World Sustainable Energy Days
First image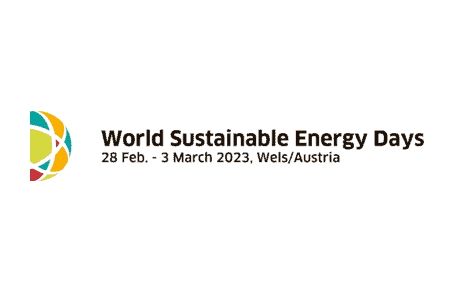 Title
World Sustainable Energy Days
Date
28 Feb 2023 00:00 - 03 Mar 2023 00:00
Organiser
OÖ Energiesparverband
The price crisis, multiplying signs of climate change, and threats to energy security urge us to act like never before. REPowerEU reflects this urgency and provides new momentum for the energy transition.
In 2023, the World Sustainable Energy Days show the critical role of the energy transition in securing our clean energy future and concrete policies, technologies and markets to get us there. The annual conference is a leading event on the energy transition and climate neutrality with over 650 participants from over 60 countries.


03 - 04 Oct 2023
Partner meeting AMETHyST
Project: AMETHyST
AURA-EE and Energy Agency South Tyrol – CasaClima are happy to host you in Innsbruck in October 2023
43164
1
2023-10-03
2023-10-04
00:00:00
23:59:59
||
|project|
72
47.2620678
11.3960506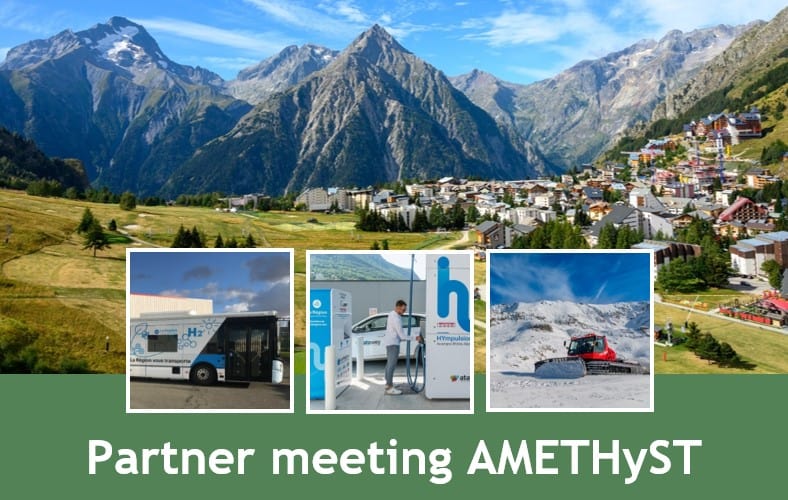 04 Oct 2023
Are you ready for a consistent circular economy? (In German)
Project: Cradle-ALP
In this workshop in World Café format, we will determine what "Cradle to Cradle" means.
43949
2023-10-04
2023-10-04
13:30:00
16:30:59
||
|project|
72
48.2083537
16.3725042
04 Oct 2023
"Save the date" The first site visit and exchange opportunity in Innsbruck
Project: AMETHyST
AMETHyST PPs are organising a series of best practice visits to local hydrogen initiatives.
43209
1
2023-10-04
2023-10-04
00:00:00
23:59:59
||
|project|
72
47.2620678
11.3960506